Education
CIPM Nigeria (Courses, Registration, Study Centres, And Fees)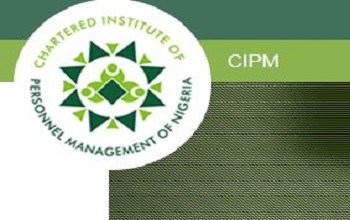 The Chartered Institute of Personnel Management (CIPM) of Nigeria was established as an umbrella Association for Practitioners of Personnel Management in 1968 as the Personnel Management Association of Nigeria. In 1973, it was renamed as Institute of Personnel Management of Nigeria. Finally, Act No 58 of 1992 chartered the Institute.
CIPM Registration Steps

Open www.cipmnigeria.org
On the home page, under "Most Popular", cick on "Portal Login"
Enter your student membership number (eg. CIPM/STD/00000) and password as "password" (without quotes) if you have not changed your password
Change your password (This is applicable to those logging in for the first time)
Click on "Operations" and select "Individual Biodata" from drop down menu
Update your profile and ensure your scanned passport photograph (JPEG format, 20kb maximum file size) is uploaded.
Click on "Operations" and select "Exam Application" or "Study Pack" from drop down menu
Select your year and the examination diet period
Select your Examination Center and Study Center
Select "Interswitch or Visa" depending on the type of card you are holding
Select "E-tranzact" if you prefer to pay through bank deposit.
EXAM DATE: MONDAY, 7TH DECEMBER 2020 TO WEDNESDAY, 9TH DECEMBER, 2020
EXAM REGISTRATION: 6TH OCTOBER, 2020 – 29TH NOVEMBER, 2020
LATE REGISTRATION: 29TH NOVEMBER, 2020 – 30TH NOVEMBER, 2020
LATE REGISTRATION FEE: N5,000.00
CIPM Examination Fees
EXAMINATION

STAGES

EXAM FEES

(NAIRA)

FEES FOR

ONE RESIT

(NAIRA)

FEES FOR

TWO RESITS

(NAIRA)

FEES FOR

THREE RESITS

(NAIRA)

EXEMPTION

FEES (NAIRA)

FOUNDATION I
21,800.00
4,500.00
9,000.00
13,500.00
NOT

APPLICABLE

FOUNDATION II
24,800.00
5,200.00
10,400.00
15,600.00
12,200.00
INTERMEDIATE I
27,800.00
6,000.00
12,000.00
NOT

APPLICABLE

13,500.00
INTERMEDIATE II
30,800.00
6,700.00
13,400.00
NOT

APPLICABLE

14,900.00
PROFESSIONAL

EXAMINATION I

33,700.00
7,500.00
15,000.00
22,500.00
16,200.00
PROFESSIONAL

EXAMINATION II

36,700.00
8,200.00
16,400.00
NOT

APPLICABLE

NOT

APPLICABLE
List of CIPM Courses
Performance Measurement
Performance Attribution
Performance Appraisal and  Manager Selection
Ethical Standards
Performance Presentation and GIPS Standards
For more info visit the official website of CIPM
CIPM study Centres in Lagos
Recore Limited
10B, James Oluleye Street, Off Adeniyi Jones Avenue, Ikeja – Lagos.
Tel: 08033019760
Poliskonsult Associates
No.8, Akinlanwo Street, Off Ogunlana Extention, Cele Bus-Stop, Apapa-Oshodi Expressway
Tel: 08036508126, 08082681828
poliskonsultassociateltd@gmail.com
PPCA Ikeja
No 13 Hassan Street, Off Ikosi Road, Ikosi-Ketu, Lagos
Tel: 08180108860, 08028369033, 08025350891
studycentre4ppcaikeja@yahoo.com
www.ppcaikejanigeria.org
Deroy Link Consulting
C/o Goodness Royal School, 9 Oluode Oginsado Street, Off Suberu-Oje Road, Casso Bus Stop, Alagbado, Lagos
Tel: 08023391365, 07031069665, 08096170959
Fixed Heart International Coaching Centre
Christ The King International School, 13/15 Raji Adeola Street, Atunrase Estate, Gbagada – Lagos.
Opposite Mobil Filling Station
Tel: 08150606631, 07033092736, 08181812131, 08133307479
First Unibeck Skill Devt. Enterprise
C/o Bellview International College, Plot 77 Oba Sekumade Road, Ogolonto B/stop, Ipakodo, Ikorodu-Lagos
Tel: 08037172703, 07040919464
Intravision Associates Limited
C/o Cayley College, 6 Church Street, by Amara Olu Str, Agidingbi Road, Ikeja-Lagos
Tel: 08030769222, 08057000358, 08028820475
Jupams Tutorial Centre
202 Road, 'E' Close, Shopping Complex, Festac Town, Lagos
Tel: 08033258226, 08184479655
Grittyplus Consulting Limited
GOBI VILLA, Last Floor, Front Wing, By Ile-Epo Alhaji Bus Stop, Along, Egbeda, Idimu Road, Lagos
Tel: 08023925365, 08057456489
Chemline Academy (Barbados Solutions)
Plot C Obasa Avenue (Behind Mr. Biggs), Off Oba Akran Avenue, Ikeja, Lagos
Tel: 08023226334
Visit the official website for more CIPM study Centres in Lagos and other states in Nigeria