Cut off Mark
Ilaro Poly JAMB And Departmental Cut Off Mark 2021/2022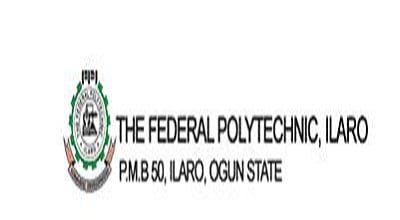 The management of the Federal Polytechnic Ilaro has released the cut-off mark for the 2021/2022 academic session admission exercise. This is one of the eligibility criteria to participate in the school screening for all courses offered in the school and also the departmental cut off mark.
The Federal Polytechnic, Ilaro was established by Decree No. 33 of July 25, 1979. The Polytechnic opened to students on November 15, 1979 on a temporary site provided by its host community, the ancient town of Ilaro, Ogun State. The first site of the Polytechnic was the compound of the Anglican Grammar School, Ilaro about half a kilometre from Ilaro township junction. The master plan of the Polytechnic depicts two distinct campuses of the institution i.e. east and West campuses.
In line with JAMB's directive in the policy meeting held modalities for the 2021/2022 admission exercise, the admission committee considered and approved Federal Polytechnic Ilaro minimum and programmes cut-off mark as follows
Federal Polytechnic Ilaro Cut Off Mark
To be eligible to participate in Federal Polytechnic, Ilaro post UTME screening exercise, you must have scored 150 and above in the last Unified Tertiary Matriculation Examination (UTME).
Ilaro Poly Departmental Cut Off Marks:
The cut-off marks for the various programmes are as follows;
SCHOOL OF MANAGEMENT

ACCOUNTANCY – 170
BANKING AND FINANCE – 160
BUSINESS ADMINISTRATION – 175
INSURANCE – 150
MARKETING – 160
PUBLIC ADMINISTRATION – 180
TAXATION – 150

SCHOOL OF ENGINEERING

AGRICULTURAL ENGINEERING TECHNOLOGY – 150
COMPUTER ENGINEERING – 164
CIVIL ENGINEERING TECHNOLOGY – 168
ELECTRICAL/ELECTRONICS ENGINEERING – 170
MECHANICAL ENGINEERING TECHNOLOGY – 171
MECHATRONICS ENGINEERING TECHNOLOGY – 150
WELDING AND FABRICATION ENGINEERING – 150

SCHOOL OF ENVIRONMENTAL

ARCHITECTURAL TECHNOLOGY – 150
BUILDING TECHNOLOGY – 150
ESTATE MANAGEMENT AND VALUATION – 150
QUANTITY SURVEYING – 150
SURVEYING AND GEO-INFORMATICS – 150
URBAN AND REGIONAL PLANNING – 150
ARTS AND DESIGN – 164
TRANSPORTATION PLANNING AND MGT – 150

SCHOOL OF PURE AND APPLIED SCIENCE

AGRICULTURAL TECHNOLOGY – 150
COMPUTER SCIENCE – 170
FOOD TECHNOLOGY – 150
HOSPITALITY MANAGEMENT – 150
LEISURE AND TOURISM – 150
NUTRITION AND DIETETICS – 170
SCIENCE LABORATORY TECHNOLOGY – 174
STATISTICS – 150

SCHOOL OF COMM. & INFO TECH

LIBRARY AND INFORMATION SCIENCE – 171
MASS COMMUNICATION – 200
MUSIC TECHNOLOGY – 150
OFFICE TECHNOLOGY AND MGT – 150
Read: JAMB cut off mark for all institutions in Nigeria