Cut off Mark
OAU JAMB And Departmental Cut Off Mark 2022/2023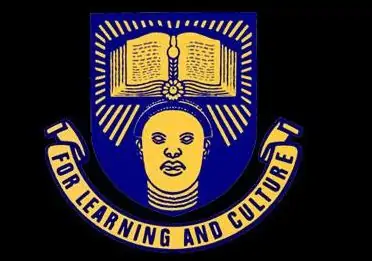 The management of Obafemi Awolowo University has released the JAMB cut off mark and the department minimum score for admission into any of the courses offered in the school.
To be eligible for OAU Post UTME and be offered admission into OAU, you must first meet the JAMB cut off mark and your aggregate score must bit the course you want to study.
OAU JAMB Cut Off
All candidates seeking admission into Obafemi Awolowo University must score at least 200 in 2022 JAMB UTME. Having this minimum score will make you to be eligible to participate in the screening test organized by the school for all the prospective candidates.
OAU Departmental Cut Off Mark
The management of the school do based the minimum point on the aggregate of JAMB SCORE, O'level result, and the Post UTME score.
OAU has minimum score for Merit, ELDS, and catchment areas. Catchment areas for Obafemi Awolowo University are Ekiti, Lagos, Ogun, Osun, and Ondo state. ELDS means areas that are tagged as Educationally Less Developed States.
For you to know your aggregate score, follow this step. However, the school will show you your aggregate score when checking your PUTME result
Calculate your O'level score and divide it by 5
Add your O'level score and your PUTME score.
Divide your JAMB UTME Score by 8
Finally add the result of step 2 and step 3 together.
Below is the department cut off mark released by the management of OAU
Faculty Of Technology
Mechanical Engineering
Merit– 70%
Catchment Area
Ekiti – 68%
Osun – 69%
Lagos – 69%
Ondo – 69%
Ogun – 69%
Oyo – 68%
ELDS – 53%
Material Science & Engineering
Merit– 56%
Catchment Area
Ekiti – 55%
Osun -55%
Lagos – 51%
Ondo – 55%
Ogun – 56%
Oyo – 55%
ELDS – 57%
Food Science & Technology
Merit– 57%
Catchment Area
Ekiti – 55%
Osun – 55.5%
Lagos – 55%
Ondo – 56%
Ogun – 55%
Oyo – 55%
ELDS – 55%
Electronic & Electrical Engineering
Merit– 72%
Catchment Area
Ekiti – 70%
Osun – 70%
Lagos – 70%
Ondo – 70%
Ogun – 69%
Oyo – 70%
ELDS – 61%
Agric Engineering
Merit– 50%
Catchment Area
Ekiti – 50%
Osun – 50%
Lagos – 50%
Ondo – 50%
Ogun – 50%
Oyo – 50%
ELDS – 50%
Chemical Engineering
Merit– 70%
Catchment Area
Ekiti – 69%
Osun – 68%
Lagos – 67%
Ondo – 68%
Ogun – 68%
Oyo – 67%
ELDS – 54%
Civil Engineering
Merit– 70%
Catchment Area
Ekiti – 68%
Osun – 67%
Lagos – 67%
Ondo – 67%
Ogun – 68%
Oyo – 65%
ELDS – 67%
Computer with mathematics
Merit– 69%
Catchment Area
Ekiti – 68%
Osun – 67%
Lagos – 66%
Ondo – 67%
Ogun – 67%
Oyo – 67%
ELDS – 63%
Computer with Economics
Merit– 63%
Catchment Area
Ekiti – 62%
Osun – 61%
Lagos – 60%
Ondo – 61%
Ogun – 60%
Oyo – 61%
ELDS – 56%
Computer science & Engineering
Merit– 71%
Catchment Area
Ekiti – 66%
Osun – 68%
Lagos – 66%
Ondo – 69%
Ogun – 69%
Oyo – 70%
ELDS -66%
Faculty Of Social Sciences
Economics
Merit– 66.45
ELDS– 53.8
Catchment areas
Ekiti- 57.375
Lagos- 60.4
Ogun- 64.75
Ondo- 64.5
Osun- 65.3
Oyo- 63.7
Geography
Merit- 51.4
Political Science/PPE
Merit– 62.95
ELDS– 50.125
Catchment areas
Ekiti- 57.925
Lagos- 56.4
Ogun- 61.6
Ondo- 61.425
Osun- 61.325
Oyo- 61.9
Psychology
Merit- 61.425
ELDS– 53.75
Catchment areas
Ekiti- 58.825
Lagos- 57.1
Ogun- 59.85
Ondo- 54.175
Osun- 57.375
Oyo- 60.35
Sociology and Anthropology
Merit– 60.175
ELDS– 54.55
Catchment areas
Ekiti- 55.25
Lagos- 50.775
Ogun- 59.05
Ondo- 56.675
Osun- 59.075
Oyo- 59.3
Entrepreneur
Merit– 52.725
College Of Health Sciences
Nursing Science
Merit – 72.95%
Catchment
Oyo State – 72.35%
Ogun state – 67.075%
Osun State – 72.60%
Ondo State – 72.025%
Ekiti State – 71.80%
Lagos State – 70.65%
ELDS
Kwara – 72.025%
Medical Rehabilitation
Merit – 71.50%
Catchment
Oyo State – 69.70%
Ogun State – 70.675%
Osun State – 69.50%
Ondo State – 69.475%
Ekiti State – 70.80%
Lagos State – 63.575%
ELDS
Kebbi – 71.475%
Kwara – 70.85%
Medicine & Surgery
Merit – 80.3%
Catchment
Oyo state – 79.25%
Ogun state – 78.175%
Osun State – 79.35%
Ondo state – 78.5%
Ekiti State – 78.875%
Lagos State – 77.45%
ELDS
Kogi – 80.25%
Kwara – 79.65%
Dentistry
Merit – 71.525%
Catchment
Oyo state – 70.025%
Ogun State – 70.775%
Osun state – 69.325%
Ondo State – 65.85%
Ekiti State – 66.85%
Lagos State – 67.775%
ELDS
Kogi – 63.275%
Faculty of Administration
Management and Accounting
Merit– 68.55
ELDS
Kwara – 60.725
Benue – 58.875
Kogi – 59
Ebony – 60.025
Cross Rivers – 67.075
Rivers – 65.825
Catchment Area
Oyo – 67.125
Osun – 66.8
Ekiti – 64.05
Ondo – 67.55
Ogun – 67.325
Lagos – 63.075
ELDS
Kwara – 50.8
Benue – 54.325
Catchment Area
Oyo – 57.85
Osun – 58.125
Ekiti – 54.525
Ondo – 51.55
Ogun – 56.325
Lagos – 57.325
Public Administration
Merit– 57.225
Catchment Area
Oyo – 54.05
Osun – 54.975
Ekiti – 50
Ondo – 52.475
Ogun – 54.35
Lagos – 50
Local Government Studies
Merit– 55
Catchment areas
Oyo – 50
Osun – 50
Ekiti – 50
Ondo – 50
Ogun – 50
Lagos – 50
Business Administration
Merit– 53.6
Catchment areas
Oyo – 50
Osun – 50
Ekiti – 50
Ondo – 50
Ogun – 50
Lagos – 50
Faculty Of Arts
Dramatic Arts
Merit – 62.4
Catchment Areas
Osun – 60.175
Oyo – 57.15
Ondo – 61.025
Ekiti – 58.475
Ogun – 59.325
Lagos – 50.775
ELDS – 50
English language
Merit – 64.675
Catchment Areas
Osun – 62.475
Oyo – 63.625
Ondo – 60.9
Ekiti – 62.775
Ogun – 63.6
Lagos – 58.625
ELDS – 50
French
Merit – 57.5
Catchment Areas
Osun – 51.825
Oyo – 53.325
Ondo – 50
Ekiti – 50
Ogun – 50
Lagos – 50
ELDS -50
German
Merit – 58.05
Catchment Areas
Osun –55.925
Oyo – 50
Ondo – 56.15
Ekiti – 50
Ogun – 50
Lagos – 50
ELDS – 50
History
Merit – 61.675
Catchment Areas
Osun –59.725
Oyo – 57.025
Ondo – 57.625
Ekiti – 50
Ogun – 60.45
Lagos – 50
ELDS – 50
Linguistics
Merit – 61.075
Catchment Areas
Osun – 59.3
Oyo – 60.05
Ondo – 57.55
Ekiti – 57.35
Ogun – 59.35
Lagos – 56.525
ELDS – 50
Literature in English
Merit – 61.25
Catchment Areas
Osun – 56.7
Oyo – 58.225
Ondo – 54.375
Ekiti – 53.575
Ogun – 61.075
Lagos – 50
ELDS – 50
Music
Merit – 57.05
Catchment Areas
Osun – 55.575
Oyo – 55
Ondo – 50
Ekiti – 50
Ogun – 54.925
Lagos – 50
ELDS – 50
Philosophy
Merit – 58.3
Catchment Areas
Osun – 56.375
Oyo – 56.975
Ondo – 54.8
Ekiti – 50
Ogun – 57.65
Lagos – 50
ELDS – 50
Portuguese
Merit – 50
Catchment Areas
Osun – 50
Oyo – 50
Ondo – 50
Ekiti – 50
Ogun – 50
Lagos – 50
ELDS – 50
Religious Studies
Merit – 52.075
Catchment Areas
Osun – 50
Oyo – 50
Ondo – 50
Ekiti – 50
Ogun – 50
Lagos – 50
ELDS – 50
Yoruba
Merit – 50
Catchment Areas
Osun – 50
Oyo – 50
Ondo – 50
Ekiti – 50
Ogun – 50
Lagos – 50
ELDS – 50
Faculty of Education
Education Biology- 55.225
Education Chemistry- 53.375
Education Mathematics- 54.35
Mathematics/Integrated Science- 50
Education Physics- 55.6
Health Education- 56.325
PHE – 54.075
Adult Education- 50.725
Education French- 50
Education Geography- 54.4
Education History- 55.225
Education Music- 61.825
Education Social Studies- 54.275
Education Yoruba- 52.025
Education Economics- 57.8
Education Religious Studies- 55.825
Education Political Science- 54.075
Education Fine Arts- 57.625
Education Management- 55.925
Guidance Counseling- 57.3
Education English- 58.65
Faculty of Pharmacy
Merit – 73.825%
Catchment
Ekiti – 71.575
Lagos – 63.225
Ogun – 71.960
Ondo – 71.700
Osun – 72.450
Oyo – 71.675
Benue – 61.575
ELDS
Benue – 61.575
Cross river – 66.775
Ebonyi – 56.925
Kogi – 69.475
Kwara – 68.550
Rivers – 61.350
Faculty Of Environmental Design & Management
Architecture
Merit – 67.5
ELDS – 54.3
Catchment Areas
Ekiti- 65.8
Lagos- 67
Ogun- 65.9
Ondo- 64.7
Osun – 66.2
Oyo – 66.1
Building
Merit– 52.6
ELDS – 50
Catchment Areas
Ekiti- 50
Lagos- 50
Ogun- 50
Ondo- 50
Osun- 50
Oyo- 50
Estate Management
Merit– 52.7
ELDS– 50
Catchment Areas
Ekiti- 50
Lagos- 50
Ogun- 50
Ondo-50
Osun- 50
Oyo- 50
FINE ART
Merit– 53
ELDS– 50
Catchment Areas
Ekiti- 50
Lagos- 50
Ogun- 50
Ondo- 50
Osun- 50
Oyo- 50
QUANTITY SURVEYING
Merit– 51.3
ELDS– 50
Catchment Areas
Ekiti- 50
Lagos- 50
Ogun- 50
Ondo- 50
Osun- 50
Oyo- 50
SURVEYING and GEO-INFORMATICS
Merit– 61.1
ELDS -50
Catchment Areas
Ekiti- 59.8
Lagos- 61.1
Ogun- 60.2
Ondo- 61.1
Osun- 60.9
Oyo- 59.4
Urban and Regional Planning
Merit– 52.3
ELDS– 50
Catchment Areas
Ekiti- 50
Lagos- 50
Ogun- 50
Ondo- 50
Osun- 50
Oyo- 50