JAMB
List of JAMB Recommended Textbooks For Major Subjects 2022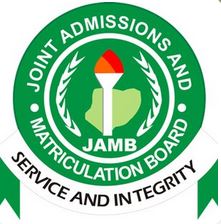 Below is the list of JAMB Recommended Textbooks for major subjects like Biology, Chemistry, Economics, Literature in English for all candidates writing 2022 UTME.
The list below are the jamb recommended textbooks that will help students to prepare with the relevant materials for success in UTME. All the textbook recommended by JAMB are very good for preparation.
Best Biology textbook for JAMB
Ndu, F.O. C. Ndu, Abun A. and Aina J.O. (2001) Senior Secondary School Biology: Books 1 -3, Lagos: Longman
Odunfa, S.A. (2001) Essential of Biology, Ibadan: Heinemann
Oguniyi M.B. Adebisi A.A. and Okojie J.A. (2000) Biology for Senior Secondary Schools: Books 1 – 3, Macmillan
Ramalingam, S.T. (2005) Modern Biology, SS Science Series. New Edition, AFP
Stan. (2004) Biology for Senior Secondary Schools. Revised Edition, Ibadan: Heinemann
Stone R.H. and Cozens, A.B.C. (1982) Biology for West African Schools. Longman
Usua, E.J. (1997) Handbook of practical Biology 2nd Edition, University Press, Limited
Best Chemistry textbook for JAMB
New School Chemistry for Senior Secondary Schools, Ababio, O. Y. (2009), (Fourth edition), Onitsha: Africana FIRST Publishers Limited.
Senior Secondary Chemistry, Bajah, S.T.; Teibo, B. O., Onwu, G.; and Obikwere, A. Book 1 (1999), Books 2 and 3 (2000). Lagos: Longman.
Understanding Chemistry for Schools and Colleges, Ojokuku, G. O. (2012, Revised Edition), Zaria: Press-On Chemresources.
Essential: Chemistry for Senior Secondary Schools, (2008), 2nd Edition, I. A. Odesina, Lagos: Tonad Publishers Limited.
Countdown to WASSCE/SSCE, NECO, JME Chemistry, Uche, I. O.; Adenuga, I. J. and Iwuagwu, S. L. (2003). Ibadan: Evans.
Recommended: Top secrets on how to pass JAMB
JAMB recommended books for literature in English
ANTHOLOGIES
Gbemisola, A. (2005)Naked Soles, Ibadan: Kraft
Hayward, J. (ed.) (1968) The Penguin Book of English Verse, London Penguin
Johnson, R. et al (eds.) (1996) New Poetry from Africa, Ibadan: UP Plc
Kermode, F. et al (1964) Oxford Anthology of English Literature, Vol. II, London: OUP
Nwoga D. (ed.) (1967) West African Verse, London: Longman
Senanu, K. E. and Vincent, T. (eds.) (1993) A Selection of African Poetry, Lagos: Longman
Soyinka, W. (ed.) (1987) Poems of Black Africa, Ibadan: Heinemann
CRITICAL TEXTS
Abrams, M. H. (1981) A Glossary of Literary Terms, (4th Edition) New York, Holt Rinehalt and Winston
Emeaba, O. E. (1982) A Dictionary of Literature, Aba: Inteks Press
Murphy, M. J. (1972) Understanding Unseen, An Introduction to English Poetry and English Novel for Overseas Students, George Allen and Unwin Ltd.
JAMB recommended textbooks for Economics
Aderinto, A.A et al (1996) Economics: Exam Focus, Ibadan: University Press Plc.
Black, J. (1997) Oxford Dictionary of Economics. Oxford: Oxford University Press
Eyiyere, D.O. (1980) Economics Made Easy, Benin City, Quality Publishers Ltd.
Fajana, F et al (1999) Countdown to SSCE/JME Economics Ibadan: Evans
Falodun, A.B. et al (1997) Round-up Economics, Lagos: Longman
Kountsoyiannis, A. (1979) Modern Microeconomics, London: Macmillan
Lipsey, R.G. (1997) An Introduction to Positive Economics, Oxford: Oxford University Press.
Samuelson, P and Nordhaus, W. (1989) Economics, Singapore: McGraw-Hill
Udu E and Agu G.A. (2005) New System Economics: a Senior Secondary Course, Ibadan: Africana FIRST Publishers Ltd.
Wannacott and Wannacott (1979) Economics, New York: McGraw-Hill.
Brownson-oton Richard (2010) What is Micro-Economics? Niky Printing and Publishing coy.
Recommended: 9 Best physics textbooks