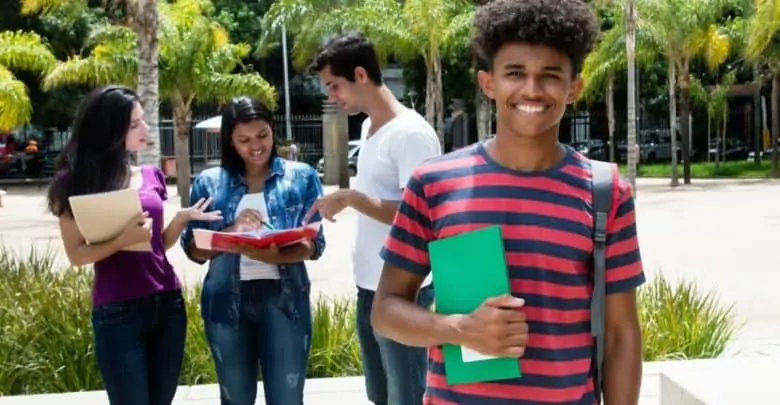 NHEF Scholarship Essay Competition application is on and applications are being accepted from eligible Nigerian undergraduates studying in one of its partner universities for its 6th Annual Scholarship Essay Competition. Winner will be awarded, Laptop, N100,000 (hundred thousand Naira) plus a year of paid tuition.
The deadline for final submission of applications is 7th April, 2023.
Overview
The Nigeria Higher Education Foundation (NHEF) is pleased to announce the 7th Annual Scholarship Essay Competition. We are challenging students to think critically and strategically about change and how they can effect change in Nigeria.
The 2023 Essay Topic theme is "The CBN Naira redesign policy and its effect on the Nigerian economy & the consequence of increased brain drain on the economy". Participants can choose between the two essay topics:
Leading to the recent currency redesign policy, the Central Bank of Nigeria reported that about 84.71% of the N3.23 trillion currency in circulation was outside the banking system. A situation described to be a risk to its currency management responsibility. Using relevant examples, critically analyze the pros & cons of the monetary policy implementation and provide recommendations to the CBN for future policy implementation based on the consequent challenges experienced nationwide.
Article 13, section 2 of the Universal Declaration of Human Rights states, "Everyone has the right to leave any country, including his own, and to return to his country". This statement agrees with the Nigerian constitution on the Right to Freedom of Movement. However, a significant increase in brain drain can be classified as an anomaly for any economy. Critically analyze the factors causing human capital flight in Nigeria and recommend relevant solutions to safeguard the country's economic growth and development.
Using a case study or example, provide a solution(s) to address the challenges of human capital development in Nigeria.
NHEF Scholarship Essay Competition Benefits
Grand Prize winner of the 2023 Essay Competition will be awarded a ₦100,000, Laptop with a year of paid tuition, 1 online certificate course, 1-year internet subscription
The First Runner-up will be awarded a cash prize of ₦75,000 plus tuition fee, 1-year internet subscription
The Second Runner-up will be awarded ₦50,000 plus tuition fee, 1-year internet subscription
Eligibility
All students at any NHEF Partner University are qualified to participate in the essay contest.
NHEF Partner Universities include Ahmadu Bello University, Bayero University (Kano), University of Ibadan, University of Lagos, University of Nigeria (Nsukka), and University of PortHarcourt.
How to Enter NHEF Scholarship Essay Competition
All essays must comply with the following contest rules before submission:
Only one essay may be submitted per student;
No literary form other than an essay will be accepted;
The essay must reflect the contestant's ability to explore and discuss ideas and ethical concepts;
The essay must demonstrate the conduct of research and a sufficiently detailed summary;
The essay must be 2000 words maximum, double-spaced, (12pt Times New Roman), and numbered pages with one-inch margins excluding bibliography & title page;
Submitted essay must include a Title Page, a Bibliography and a scanned copy of the contestant's current student ID;
Naming convention is as follows: 2023 NHEF Essay Competition – Name of Applicant e.g., 2023 NHEF Essay Competition – Adekunle Ciroma Ahmed
The student's name, university, and registration ID# must appear in the header section of each page;
References in the essay should be included and clearly identified;
Entries must be submitted in PDF format;
All entries must be submitted via the NHEF Application Portal (https://portal.thenhef.org/) by 11:59 p.m. (WAT) on April 7, 2023.
Students are encouraged to avoid plagiarism, as the essays will be checked for intellectual authenticity and against Artificial Intelligence (AI) generated content, e.g., ChatGPT.
A helpful guide on how to avoid plagiarism is provided here
Read: FList of essay competitions in Nigeria