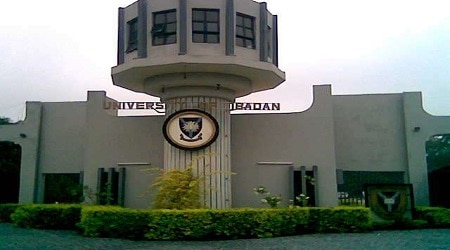 The number of graduates going for postgraduate programmes in Nigeria is increasing yearly. This is due to different reason and few of them include:
To increase earning power
For promotion at work
To increase employability rate
To acquire more knowledge, etc.
That said, I have decided to share my personal experience to guide graduates that have decided to further their studies in one of the Nigerian Universities.
One of the prevalent questions about the choice of universities for the postgraduate programme is "which of the universities is the fastest for postgraduate programmes?"
The answer to the above question isn't straightforward because there are factors one needs to consider before answering the question. And those factors are what I will discuss in order to guide you. I did my first degree at Federal University of Technology Akure (FUTA), my Master's degree at University of Ibadan (UI), and My Ph.D. at Federal University of Agriculture Abeokuta (FUNAAB). Having pass through different university system, I should be able to a little heads up to answer the question.
Moreover, I have friends in some of the universities in Nigeria with whom I have discussed the above issue with.
At postgraduate level, the important questions to answer before you purchase PG form of any university are
Are the available programmes (field/option) align with your interest?
Are there quality lectures that are research oriented in the field?
Are the lecturers accomodating and ready to assist when you have changes with your research work?
Based on the questions above, I will discuss universities with the fast postgraduate programmes
University of Ibadan
I spent eighteen months for my Master's degree at UI and this duration is the minimum year for Master's degree in Nigeria. This was possible because my department has a structure which made it possible for us to finish the programme within that duration.
Some lecturers are of the opinion that UI master's programme is more of taught than research. In a way, their opinion is logical because we used one year for coursework and six months for research work. However, one of the reasons why some students are delayed more than necessary in other universities is because of the lecturers nonchalant and uncaring attitude towards their research students.
Ph.D. in UI is not that fast and for you to spend exactly the minimum year (3 years) will take hard work, a supervisor that understand your research area perfectly, ready to help and accomodating, and the grace of God
Federal University of Agriculture Abeokuta (FUNAAB)
Master's programme in FUNAAB is a little bit slow due to the structure adopted for postgraduate studies by the school. Although one of my friends finished his Master's degree in the space of two years which is not common when compared to UI.
One good thing about FUNAAB is that their Ph.D. programme is fast. A good number of Ph.D. students finished within three years which is the minimum year for Ph.D. programmes.
University of Lagos (UNILAG)
Postgraduate programme in Unilag is fast especially Master's programme. The information I got from friends that did their Master's programme in the university suggest to me that most students used the minimum duration of the programme.
University of Ilorin
How fast or slow your programme will be depend on you and your supervisor. My sister spent two years which is still within the minimum duration for PG programmes at UNILORIN. This school is also fast.
Obafemi Awolowo University (OAU)
As I am concern OAU is slow and so many factors are responsible for it. The incessant strike by lectures is affecting the entire programmes of the school. OAU PG programmes are more of research.
Federal University of Technology Akure (FUTA)
FUTA PG programme is not too fast or too slow, how fast your programme will be depend you and your supervisor. I have friends that finished their programme in the space of two years.
Private Universities
Postgraduate programmes at private universities are fast. It is so sure that you will finish your programme within the minimum duration either for masters or Ph.D.
Other schools that are relatively fast include, OOU, LASU, Lautech, UNIBEN, UDUS, etc.
Finally, before you put in for your postgraduate programme either master's or Mphil or Ph.D., ensure you make your findings of the system of the postgraduate school in that University and the likely lecturers to supervise you before you purchase their PG form.
Recommended: Admission requirements for PG studies