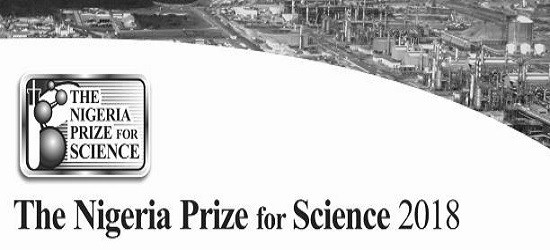 Nigeria LNG Limited invites entries for The NLNG Prize for Science 2022, in line with its vision of helping to build a better Nigeria.
This annual prize for science is endowed by Nigeria NLG Limited (NLNG) to recognize outstanding scientific achievements by Nigerians and non-Nigerians alike for advancing scientific solutions to prescribed problems afflicting Nigeria, as captured by the theme of the year. The winner(s) would receive an award of one hundred thousand US dollars ($100,000.00).
Check: NLNG Nigeria Prize For Literature
NLNG Prize for Science Theme & Scope
THEME: The theme for the 2022 competition is: Innovations In Sustainable Food Security.
SCOPE:
Improvement in food production with adequate nutritional values that meet the needs of the population
Processes in food production and food process technologies
Organic food preservation technologies
Application Deadline: April 29, 2022.
NLNG Prize For Science Eligibility

The award is open to scientists worldwide (Nigeria and non-Nigerians) involved in the application of science to proffer innovations in sustainable food security.
The work should be of outstanding merit and should have advanced the frontiers of knowledge and /or provided an innovative solution in the area of sustainable food security.
The submission for consideration must be original and indicate the specific area of merit; and all submissions must relate to that particular area.
All materials in support of the entry must be submitted in the time stipulated.
Submission Procedure
As the the intention is to recognize the most relevant and effective solution to specific Nigeria problems, work of collaboration by two or more persons are also welcome
Only one entry per contestant(s) is permitted per competition year
No entry previously submitted for this competition may be considered at a later date
Entries not submitted by the stated deadline and according to stated conditions shall not be considered
Members of the Advisory Board or Panel of Judges or their relatives are not allowed to enter their works for the competition during their year of service as well as the following year.
Nlng staff or their family members are ineligible to enter for the prize
The prize will be awarded for no reason other than excellence
Interested and qualified candidates should filled the application form via https://www.thenigeriaprizes.org