School Fees
Tansian University Courses And Fees 2022/2023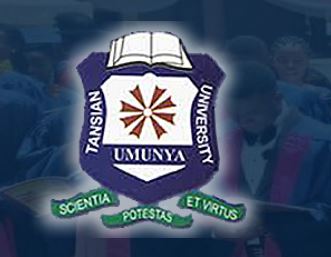 Tansian University is one of the private universities in Nigeria. So, this article will give information on the courses offered in the school and the tuition fee for prospective applicants.
It is also important to let you know that Tansian University adopts a holistic concept of education. The process of education in the Institution is not seen primarily as a process of acquiring knowledge but also the inculcation of virtues that would progress through successive stages of rebirth to become more godlike, to lead his immediate and extended environment.
Tansian University Courses
B.Sc Biochemistry
B.Sc Chemistry
B.Sc Computer Science
B.Sc Industrial Chemistry
B.Sc Information and Communication Technology
B.Sc Microbiology
B.Sc Physics
B.Sc Physics and Electronics
B.Sc Accounting
B.Sc Banking and Finance
B.Sc Business Administration
B.Sc Criminology and Security Studies
B.Sc Economics
B.Sc Economics and Statistics
B.Sc International Relations
B.Sc Mass Communication
B.Sc Philosophy and Religious Studies
B.Sc Political Science
B.Sc Public Administration
B.Sc Statistics
B.Ed (Special) Education
B.A (Arts) Education
B.Sc (Science) Education
B.Sc (Ed) Social Science and Vocational Education
B.Sc Architecture
B.Sc Estate Management
B.Sc Urban and Regional Planning
B.NSc Nursing Science
B.MLS Medical Laboratory Science
B.Sc Public Health
LL.B Civil Law
Tansian University School Fees Schedule
All old students are required to pay 50% of the under-listed fees and 100% of all outstanding fees before being admitted into the campus for the commencement of the 2022/2023 academic year.
LAW
| | |
| --- | --- |
| FEES/DEPARTMENTS | LAW |
| Tuition Fee | ₦600,000 |
| Accommodation Fee | ₦50,000 |
| Sundry Fees | ₦48,000 |
| Total | ₦698,000 |
| 50% | ₦349,000 |
NURSING
| | |
| --- | --- |
| FEES/DEPARTMENTS | NURSING |
| Tuition Fee | ₦40,0000 |
| Accommodation Fee | ₦50,000 |
| Sundry Fees | ₦48,000 |
| Total | ₦498,000 |
| 50% | ₦249,000 |
PHILOSOPHY & EDUCATION
| | |
| --- | --- |
| FEES/DEPARTMENTS | PHILOSOPHY and EDUCATION |
| Tuition Fee | ₦160,000 |
| Accommodation Fee | ₦50,000 |
| Sundry Fees | ₦48,000 |
| Total | ₦258,000 |
| 50% | ₦129,000 |
OTHERS
| | |
| --- | --- |
| FEES/DEPARTMENTS | OTHERS |
| Tuition Fee | ₦250,000 |
| Accommodation Fee | ₦50,000 |
| Sundry Fees | ₦48,000 |
| Total | ₦348,000 |
| 50% | ₦174,000 |
Read: List of cheap private universities in Nigeria