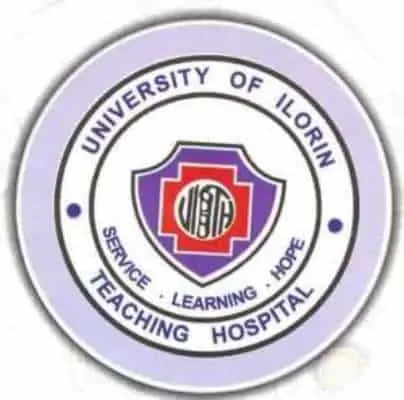 University of Ilorin Teaching Hospital (UITH) School of Nursing form for 2022/2023 is out and applications are hereby invited from suitably qualified candidates for admission into the School of Nursing Basic Programme and Post Basic Nursing Diploma Programmes for the 2022/2023 session.
The application form will close on 29th July, 2022.
University of Ilorin Teaching Hospital (UITH) School of Nursing Requirements
The prospective candidate should possess the following qualifications/features.
Five (5) credits in English Language, Mathematics, Physics, Chemistry and Biology in WASC/NECO at not more than two (2) sittings.
NABTEB is accepted but cannot be combined with any other O'Level Certificate (WASC/NECO)
Candidates must not be less than 17 years of age at time of application.
Candidates must not have any criminal record.
Candidates must not have any deformity of the hands.
How to Apply For UITH School of Nursing
The Application forms are to be filled from the University of Ilorin Teaching Hospital website (www.uithilorin.org.ng) pay Ten thousand naira (N10,000.00) non-refundable fee into University of Ilorin Teaching Hospital Account with the CBN through CBN e-payment gateway REMITA.
All the data and scanned uploads (e.g Certificates,Refrees,Remita reciept e.t.c) on the form fields MUST be supplied correctly as required for your form to be processed.
Payment MUST be made first before proceeding to the form page
To make payment Log on to www.remita.net
Click on Pay FGN and State TSA
Select and click FGN Federal Government of Nigeria
Type University of Ilorin Teaching Hospital on whom do you want to pay
Select UITH GENERAL PURPOSE on Name of Service/Purpose
Fill in the necessary information and make your payment.
For enquiry on payment issue, please contact: 08038676515, For Technical Support Contact webunit@uithilorin.org.ng or 08062303140
After payment is made through the Remita Platform, you can now proceed with your registration by filling the online BN FORM with the Remita Retrieval Reference (RRR) Number generated with the payment made.
Click APPLY NOW below, then it will redirect to the interface where you will be asked to enter a VALID personal E-mail address.
A confirmation link will be sent to the E-mail you provided during the E-mail registration.
Login into your E-mail account by opening a new Tab in the same browser already opened.
Click on the link sent to your E-mail by noreply@uithilorin.
The BN application form will be made available for you to fill and submit.
Select the school in the drop down menu you wish to apply for.
Note:On the sponsor details form fields you are expected to get the scanned signature of sponsor in jpeg or png or jpg format for upload.
Note: Each candidate is required to upload THREE TYPED AND SCANNED REFEREES, WITH THE REFEREES LETTER HEADED PAPER in jpeg or png or jpg format.
Fill every other field on the form as required.
After submission wait for 2 seconds as you will be directed to print or download the filled form.
NOTE: if you do not see your printout, it means your form was not successfully submitted, so you have to refill the form
NOTE: Please don't bring the printout to UITH.
UITH School Of Nursing Entrance Date
Written examination: between Thursday, 11th and Saturday13th August, 2022. Candidates are to confirm the date on UITH website from 1st August, 2022.
Oral interview: Monday, 15th August, 2022.
Venue: University of Ilorin Teaching Hospital School Complex (Former Maternity Hospital), Amilegbe, Ilorin.
For further enquires contact the following:
09016428765 – Principal
08033701842 – Registrar
NB:
Above dates are subject to changes by the Management.
The school does not sell any past question papers, nor conduct any form of examination coaching.
The school does not act through any agent for admission.
No awaiting result shall be accepted at the interview.
Read: List of School of Nursing Form on Sale