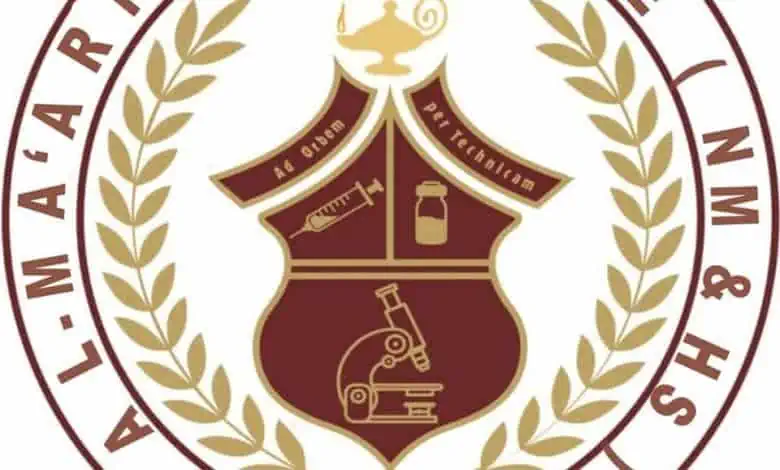 Al-ma'arif College of Nursing Sciences form is out. This is to inform the general public that the sales of forms into the following progrmmes for 2023/2024 academic session.
General Nursing
Basic Midwifery
The sales of form commence tomorrow Monday 15th 2023 and close in 77 days' time.
Nursing is a three-year undergraduate programme focused on developing critical care, advanced thinking skills, proficiency and values necessary for the practice of professional nursing and midwifery. The programme is streamlined to enable students to address the health needs of the nation, society and individuals.
Midwifery equips you with the skills, knowledge and professional insight needed to become a registered midwife. Whether it's helping women during pregnancy and birth, or giving support to new mothers, you learn through doing, building your confidence as you go.
Al-ma'arif College of Nursing Sciences Admission Requirements
Candidates for admission to study Nursing in Almarif College of Nursing and Midwifery are required to obtain at least a credit in the following subjects: Mathematics, English, Chemistry, Biology, and Physics in WASSCE/NECO/NABTEB.
The Form can be obtained online at http://www.almaarifcnm.net via paystack and the following centres within the college ICT unit, E-library Unit and Exams and Records Unit and any other computer center at the cost of N11,000.
Read: List of school of nursing form on sale