Education
7 Aviation Schools In Nigeria And Their Fees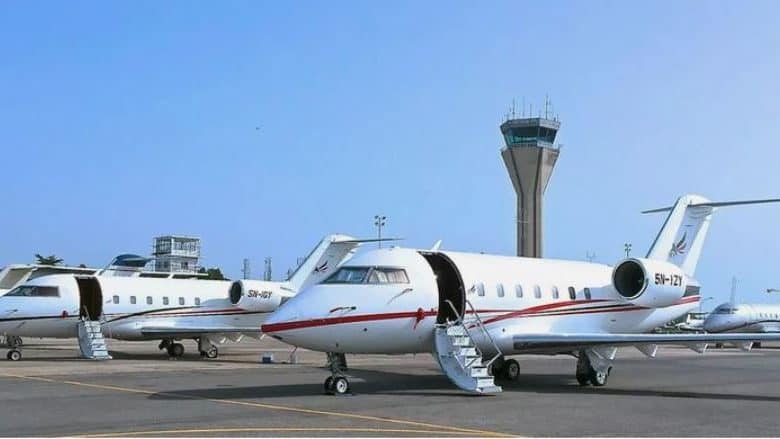 In Nigeria, there are aviation schools in Lagos, Abuja, Zaria, and Ilorin with their arms fully opened to welcome students who are interested in any of their aviation courses.
Each of the schools has different fee structure and it is dependent on the type of aviation course you want to study.
If you are interested in obtaining Diploma in Air Cargo & Aviation Logistics Management, Air Hostess (Cabin Crew) Diploma, Personality Development, Diploma In Travel & Tourism Management, Diploma in Airport Ground Handling, Airport Familiarization & Security Management, etc. you can apply to any of the aviation school listed below.
Top Aviation Schools in Nigeria
Aeronai School of Aviation, Abuja
Nigerian College of Aviation Technology (NCAT)
International Aviation College Ilorin
Landover Aviation Business School (LABS)
Universal School of Aviation
Dhaewood Aviation Business School (DABS)
Lagos Aviation School Academy
Read: How to become an air hostess
Internation Aviation College
International Aviation College, Ilorin is an aviation institution established and promoted by the Kwara State Government but structured to be jointly owned with the private sector. It is established to train different professionals for the rapidly expanding Nigerian and international aviation industry including pilots (fixed and rotary wing), cabin crew, air traffic controllers and aircraft engineers.
To gain admission into IAC, you must have a minimum of WASC/NECO Ordinary Level with at least 5 Credits including Physics, Mathematics and English. A credit in Geography is an advantage or Degree in Science (Preferably Physics, Mathematics and Geography).Your age as at the time of application must be at least 17 years old and you must be medically fit.
The school fee structure for Private Pilot Level on Diamond DA40 Aircraft(Garmin G1000) is N439,500.00 or $1,542.11.
Nigerian College of Aviation Technology Zaria
The Nigerian College of Aviation Technology, Zaria, was set up to conduct civil Aviation courses for use in flight training or airport operations & management as may be prescribed from time to time. And training of approved persons in the installation, maintenance and operation, as the case may be, of technical equipment, the use of which is calculated or likely to increase the margin of operational safety of civil aircrafts.
NCAT admission requirement: A minimum of WASC/GCE/NECO/SSCE NTC "O" Level with at least five Credits which must include Physics, Chemistry, Mathematics and English Language. Minimum JAMB scores for polytechnics (180.) For candidates who have met the above JAMB score but did not select NCAT as their choice are eligible to apply.
The school fees structure for Nigerian College of Aviation Technology, Zaria varies and depend on the course you want to study in the school. However, the tuition for standard pilot course is N7,500,000.
Dhaewood Aviation Business School
Dhaewood Aviation Business School is a private professional training institution whose major objective is the promotion of quality training in aviation/travels & tourism industry, so that the various stake holders- airlines, travel agencies & aviation related organizations will solve their human resources/capital problems, these problems which has been creating set back to the aviation/travels & tourism industry.
The pilot courses of the Dhaewood Aviation Business School can cost up to N7,000,000.
Lagos Aviation Academy
Lagos Aviation Academy is an aviation training academy situated in the central district of Lagos Mainland. The Academy provides excellent training services enabling the beneficiaries to attain and maintain success in their desired careers. The key objective of the academy is to raise and support competent aviation professionals for successful careers in the industry.
Universal School of Aviation
Universal School of Aviation is developed to meet the needs of the aviation industry by way of producing well trained staffs for both domestic and international aviation related organizations.
Basic entry requirement for the program is a minimum of O`level (WAEC/NECO) result. However, higher qualifications such as OND, HND, B.Sc. etc. can also be taken.
In general, you should demonstrate a minimum level of competency and provide proof of your past academic credentials. Some advanced and professional level courses may also require additional qualifications.
Fees are dependent on the course of study, however, most course presently go for #50,000 which can be changed at any time.