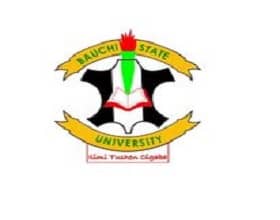 The management of Bauchi State University has released the official cut off mark for the 2022/2023 academic session.
There are two BASUG cut off mark you must meet for you to secure admission. The first one is the UTME minimum score while the other one is the departmental cut off mark. The departmental minimum score is released after you have written or participated in the school screening exercise.
BASUG Cut Off Mark
The cut-off mark for all the under-listed degree courses at Bauchi State University, Gadau (BASUG) is 140. Only candidates who scored at least 140 are eligible to apply for the degree courses listed below:
ACCOUNTANCY/ACCOUNTING
AGRICULTURE
ARABIC
BIOCHEMISTRY
BOTANY
BUSINESS ADMINISTRATION
CHEMISTRY
COMPUTER SCIENCE
DOCTOR OF PHARMACY
ECONOMICS
EDUCATION AND BIOLOGY
EDUCATION AND CHEMISTRY:
EDUCATION AND COMPUTER SCIENCE
EDUCATION AND ENGLISH LANGUAGE
EDUCATION AND MATHEMATICS
EDUCATION AND PHYSICS
ENGLISH LANGUAGE
HAUSA
HUMAN ANATOMY
ISLAMIC STUDIES
LAW
LIBRARY AND INFORMATION SCIENCE
LITERATURE IN ENGLISH
MATHEMATICS
MICROBIOLOGY
PHARMACOLOGY
PHYSICS
PHYSIOLOGY
POLITICAL SCIENCE
PUBLIC ADMINISTRATION
PUBLIC HEALTH
PUBLIC HEALTH TECHNOLOGY
SOCIOLOGY
STATISTICS
TEACHER EDUCATION SCIENCE
ZOOLOGY
In conclusion, you must meet the minimum marks to be eligible for the PUTME. And to boost your chance of gaining admission into the university, it is advisable to score more than 140.
Read: JAMB cut off mark for all tertiary institutions