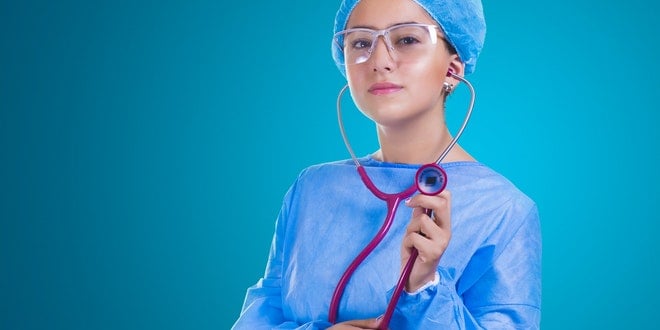 This article will guide you on how to become a medical doctor and all you need to study medicine and surgery in Nigeria.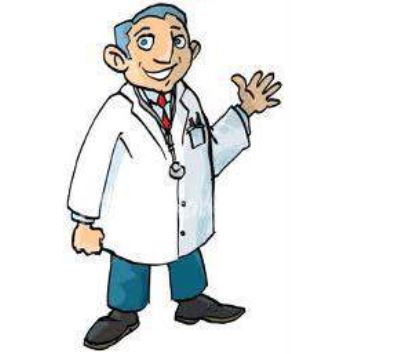 Medicine is the science and "art" of maintaining and/or restoring health through the study, diagnosis, and treatment of patients (i.e. Humans and Animals). The term is derived from the Latin word 'ars medicina' meaning the art of healing.
Contemporary medicine applies health science, biomedical research, and medical technology to diagnose and treat injury and disease typically through medication, surgery, or some other form of therapy.
A person who studied medicine is called a Medical Doctor.
Branches of Medicine and surgery

Surgery- is a branch that uses operative, manual and instrumental techniques on a patient to investigate and/or treat a pathological condition such as disease or injury, to help improve bodily function or appearance, or sometimes for some other reasons.
Gynecology- is a branch that deals with the diseases and routine physical care of the reproductive system of women.
Cardiology- is a branch that deals with the heart, its actions and diseases.
Pediatrics – is a branch that deals with the development, care and diseases of children.
Radiology – is a branch concerned with the use of radiant energy (as X-rays) or radioactive materials in the diagnosis and treatment of diseases.
Universities in Nigeria awarding MBBS

Ambrose Ali University
ABSU
Ahmadu Bello University
Afe Babalola University Ado-Ekiti
University of Abuja
Babcock University
Bayero University Kano
University of Benin
BINGHAM
Bowen University
BSU
COOU
University of Calabar
Delta State University
Ebonyi State University
EKSU
ESUTECH
GREGORY
GSU
University of Ibadan
IGBINEDION
University of Ilorin
Imo State University
University of Jos
KSU
University of Lagos
Lagos State University
Ladoke Akintola University of Technology
Madonna University
University of Maiduguri
Niger Delta University
NTNU
Obafemi Awolowo University
Olabisi Onabanjo University
OSUMS
University of Port-Harcourt
Usman Danfodio University
UNIOSUN
Nnmadi Azikwe University
University of Nigeria
University of Uyo
Out of the above Universities, I will pick out the top medical Universities.
Top Medical Schools in Nigeria
University of Ibadan (UI)
Obafemi Awolowo University (OAU IFE)
University Of Ilorin (UNILORIN)
Ahmadu Bello University Zaria (ABU Zaria)
University Of Lagos (UNILAG)
University of Benin (Great UNIBEN)
Lagos State University (LASU)
University Of Nigeria Nsukka (UNN)
Delta State University Abraka (DELSU)
Niger Delta University (NDU)
JAMB subject combination for Medicine
English Language
Biology
Chemistry
Physics
I do advice students to aim at scoring more than 250 in UTME for them to stand a chance of securing admission to study medicine.
Subject required to study Medicine and surgery
To study the above course, you must have at least five credits which must include
Mathematics
English
Physics
Chemistry
Biology
How many years does it take to study medicine and Surgery in Nigeria?
Medicine and Surgery is one the best most competitive medical courses to get access to in Nigeria. However, candidates who made the core admission requirements are offered admission into 6 or 5-year program depending on Mode of entry (UTME or DE). After the 6 years, you will do one (1) year house job.
And that is why most people say it will take you 7 years to study medicine and surgery in Nigeria if your mode of admission is UTME and 6 years if it is Direct Entry.
JOB OPPORTUNITIES
Doctors – State and Federal hospitals, Health Centers, Clinics, Schools (Sick Bay), Multinational companies, etc.
CHALLENGES OF THE PROFESSION
The profession is very time consuming.
Risk to life (i.e. from the family members of patients) in case of the inability to save a patient's life.
Risk of exposure to certain infectious diseases e.g. HIV even as Doctors
Risk of exposure to radiation in the case of Radiology.
Other Related Resources
Medical Related Courses that can make you study Medicine and Surgery
The above link will give you details of the alternative courses that can help you to study medicine. It was written for those that may have to change their course because they were not offered admission to study medicine initially.
How I Was Offered Admission To Study Medicine And Surgery in OOU
If you are looking for a true story of the steps a candidate took to secure his place at OOU to study medicine and surgery, the above link give you the story.