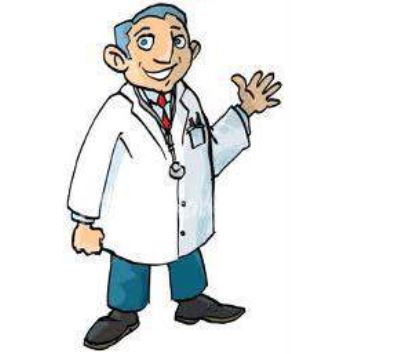 In Nigeria, there are 26 medical courses which can be studied in the university and out of them I have selected 6 best medical courses based on core metric for ranking in Nigerian context.
Health science is better explained as the application of science to health including the study of medicine, nutrition, and other health-related topics.
The ranking metric that was used include
Employability rate
Ease of starting your own
Ease of getting foreign and local scholarship
Prestige
Job satisfaction
Competitiveness
The truth is that health related courses are one of the most lucrative with high employability rate in Nigeria. And most graduates who studied the course are always sure of being employed despite the rate of unemployment in Nigeria. This is because the nation still takes health sector a bit with seriousness, and also most graduate of these courses have diverse opportunities upon graduation to explore. Also the salary and remuneration are relatively attractive when compared with another field of study in the country.
Best Medical Courses
Medicine is the science and "art" of maintaining and/or restoring health through the study, diagnosis, and treatment of patients while surgery is the aspect that uses operative, manual and instrumental techniques on a patient to investigate diseases or injury.
This course is the most competitive in Nigeria due to admission eligibility criteria candidates must meet to gain admission into any university in Nigeria. Also most of the surveys that have been carried out still have it that MBBS has high employability rate in Nigeria. Lastly, there are good numbers of local and foreign scholarship for outstanding medical students.
It is the development of theories and practical concepts for improving how clinicians and patients administer care and manage conditions. A nurse can work in Clinics, Nursing homes, Schools, Community health centers, oil and gas sector, etc. In fact, most establishments in Nigeria now have a sick bay and by default a nurse will be required.
This course is also competitive and there is this prestige that goes with being a qualified nurse in Nigeria
Pharmacists are the experts on drug therapy and are the primary health professionals who optimize medication use to provide patients with positive health outcomes.
MLS use of clinical laboratory tests to detect, diagnose, monitor and treat disease. This is a course that is emerging in Nigeria due to outbreak of different disease and the current COVID 19 has opened the eyes of many countries to need to improve their medical laboratory.
I have watched the trend of this course in terms of admission and I can say the course is gradually becoming lucrative and competitive in Nigeria.
Public health professionals work to prevent the spread of illness in a particular population and Community health worker focuses on keeping a population healthy. Many Foreign NGOs in Nigeria need the service of public and community health workers in Nigeria, therefore, making the course one of the hot cakes in Nigeria. And the salary is mouthwatering.
This is also one of the best medical courses to study in Nigeria because it is lucrative especially if you get a job with either state or Federal government. It is a branch of medical Science that is concerned with the prevention, diagnosis, and treatment of diseases and abnormalities of the teeth, jaws, oral cavity and adjacent structures.