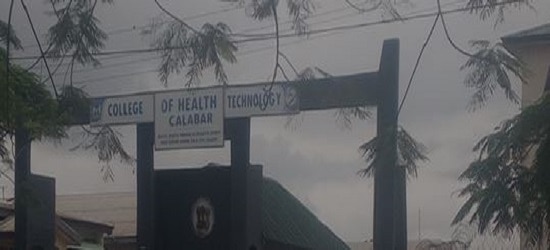 College of Health Technology Calabar invites applications for all its programmes for 2022/2023 academic session. The Admission Forms are on sale.
The closing date for sales of form is Friday 3rd June, 2022.
Applicants will be subjected to an Entrance Examination scheduled to hold on Monday 20th June, and Friday 24th June, 2022 at the College compound. Candidates are therefore strongly advised to check the College website regarding exact dates for their test. Candidates coming in through JAMB are exempted from writing CBT, but will be invited for an interview. Candidates are encouraged to visit the E.U. Prime Cafe for regular updates as well as portal related issues.
Before you apply, kindly go through CHT Calabar courses and requirements
How to apply
To access the online application form candidates should follow the steps below
Candidates are strongly adviced to view the Entry Requirements before proceeding to submit an application.
Note: College of Health Technology Calabar application process runs for about three months after which an entrance aptitude test is written sometime in June. Candidates applying for admission into NBTE courses are exempted from writing the entrance exam. Successful candidates at the entrance exam then proceed to the next stage which is a written interview and inspection of credentials. Candidates who pass the interview are then offered admission into the college. Also, candidates applying for admission into NBTE courses who meet the JAMB cut off mark are also offered admission. It is important to note that candidates coming into the college through JAMB can apply for admission up till September.