JAMB
Extra Tips For Candidates As JAMB UTME Exam 2024 Approaches
JAMB date for 2024 has been officially announced to commence on Friday, 19th to Monday, 29th April, 2024. As this day is approaching, there are some things all candidates writing JAMB UTME should bear in mind.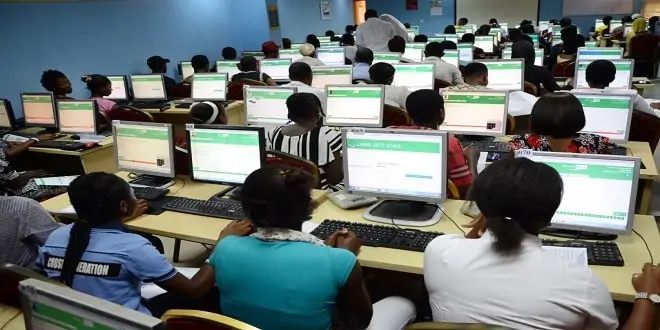 Firstly, candidates should bear in mind that JAMB is very easy to pass with a high score. There is nothing that contributes to the poor performance of students in UTME as to the fear of the exam. It isn't as difficult as you think.
Many things have contributed to the fear of candidates, and one of them is how to write jamb using a computer. A good percentage of candidates don't know how to use a computer, and since the exam is CBT, their problem becomes aggravated.
You don't need to be a computer guru to write a CBT. The JAMB CBT centers are made in such a way that will ensure candidates that are not proficient in the use of a computer to write the exam without any hitch. The computer operators and the invigilators are there to assist if you have any problem with the computer.
Trust me, all you will have to do is to handle the mouse, click on answers, click on next, and then click on submit after you have finished the exam.
What you must take into the JAMB UTME Centre on the day
Failure starts when you fail to take along necessary document into the exam hall. Please don't forget to take along with you the following document
JAMB registration slip (very crucial)
Pencil
Eraser
Worksheet will be provided by JAMB
Calculator will be provided by the official on the day
Don't take your mobile phone along – it is against JAMB exam conduct
Read: Top secret to score high in JAMB
Last Preparation Tips for JAMB UTME
Revise all you have read and had a good sleep a day before the exam
Get to the CBT centre one hour before the exam start
The day of the test is not the time to engage in argument on any topics
Do everything possible to ensure you are calm on exam day
Manage your time wisely! The time duration for the JAMB CBT has been reduced from 3 hours to 2 hours. This move implies that the Use of English questions which were 100 questions is now 60 and other JAMB subjects have been reduced from 50 to 40.
Read instruction before you start the exam
Start from the subject you know best
Don't spend too much time on difficult questions. Any question you can't answer within 30 – 40 seconds, kindly move to the next.
The invigilators are friendly, don't hesitate to call their attention when faced with a problem(s)