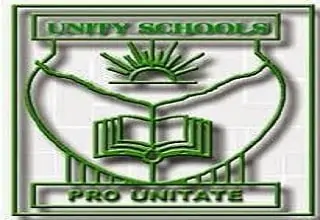 The Federal Ministry of Education has released the National common entrance result and admission status i.e. NCEE result for the Federal Unity Schools in Nigeria for candidates seeking admission into JSS1 for the 2023/2024 academic session. Kindly note that the admission status is accessible on neco.gov.ng portal and fmeposting.com.ng, see below for the steps to check your child's status.
The National Common Entrance Examination (NCEE) for 2023 was conducted earlier this year into various Federal Unity Colleges in Nigeria.
Latest Update: 2023 NCEE Result is now out. Please note that you do not need to purchase a token. Simply fill in the required information (exam year, exam type, and registration number), and click on Check Result to view your ward's result. Kindly proceed to results.neco.gov.ng to purchase your tokens and check your results.
Read: Unity Schools Cut Off Mark
A total number of sixty-nine thousand, eight hundred and twenty-nine (69,829) pupils registered, with 34,064 being males and 38,801 being females.
The first batch of admission list is out. Then the supplementary admission would take place thereafter. Admission letters will be available for collection at the unity colleges.
The selection criteria were transparent and ministry employed the national merit criteria of 60 per cent, and equality of state of 30 per cent of the colleges' carrying capacity.
Note:
You are to Print out the 2023 National Common Entrance Examination Admission Slip and proceed to the ADMITTED SCHOOL OF CHOICE to commence the documentation process.
Students who have been offered provisional admission have two weeks after the release of the results to accept the offer; otherwise, they would be replaced by other candidates.
Candidates with "Admission Pending" Status are advised to continue checking back as they will be posted in the subsequent admission batch to be released.
Admission Letters will only be issued at the candidates' school of choice upon fulfillment of all admission formalities.
Read: Unity schools fees
How to Check NCEE Result And Admission Status

In order to check your result, you don't need to buy a token for you to have access to the result. Below are steps of how to use the National Common Entrance Examination result checker:
Visit the Unity schools admission portal at https://result.neco.gov.ng/
Input Exam Year "2023"
Input Exam Type "National Common Entrance Examination"
Input the registration number
Click "Check Result"
After you have used the result checker, you will see any of the following comment
Qualified for Selection under National Merit
Qualified for selection under state quota
Not qualified for selection
Now that the NCEE results have been released, the Federal Ministry of Education would ensure that all admission processes are completed on or before Friday 1st July 2022.
Read: List of Unity Colleges and their websites