JAMB
How To Change JAMB Subject Combination After Registration 2023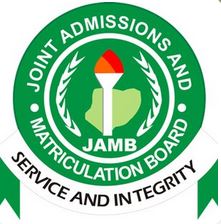 During JAMB registration, some applicants do make a lot of mistakes. And one of the mistakes is wrong subject combination in JAMB. This is an issue that can affect your admission to any tertiary institution in Nigeria.
So, after the mistake has been made during UTME registration, question like "can I change my subject combination after registration?" do come up. This article will answer that question and give you a solution to it.
Can I Change my JAMB Subject Combination After Registration?
No, you can't change your JAMB subject combination after you have registered for UTME. JAMB even confirmed it on Twitter when responding to an applicant that has issue like this.
Since you can change it, what else can you do? According to JAMB, it is advisable to change to a course that agrees with your combination. What this means is that If you want to study Medicine, and you choose English, Mathematics, Chemistry, and Physics as your combination, this is a wrong subject combination for most schools who offers MBBS.
What you are advised to do is to go to the nearest JAMB CBT centre and request for change of course form. So, change to Engineering courses or science courses that agrees with your combination. This will help you not to miss the admission for that year.
It is important that I let you know that even if you score 370 and has a wrong subject combination, you won't be offer admission.