JAMB
How To Change JAMB Email Address And Password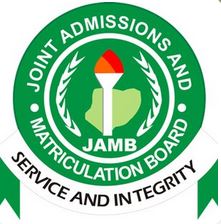 I know that some candidates have issues with the JAMB email and password they generated. It may be that you forgot your password or you link a wrong email when trying to generate your JAMB login. The good news is that there is still hope to change your email and password.
One thing I want you to understand is that the probability of you changing your JAMB email is 50-50 while to retrieve your password is 100%. This is because JAMB provided a means to reset your password while no platform on the portal to change your email. However, there is a way around the JAMB email thing. Also, note that without your email and password you might not be able to accept or reject JAMB admission on CAPS.
How to Change your JAMB Email
Like I said earlier, linking a wrong email is a problem and it won't allow you to have access to your JAMB CAPS in order to know your admission status. So the only way to go about this is to follow the steps below.
Check your email address that you link to JAMB after registration
Write it down on a piece of paper
Go to Gmail.com and click on sign up (provided the wrong email is Gmail). The idea is to create another gmail account using this wrong email
Click on "create New email"
Enter the email you wrote on the sheet of paper
If the email is still available, congratulation, then you should go ahead to register the email
If the email is not available, you can go ahead to send a mail to the address and ask the owner to always help you forward JAMB message to you. Also let him know that you used that email during registration, and I hope you get a warm response.
How to Retrieve Your JAMB Password
This is very easy to do as JAMB on their portal give room to change or reset your JAMB password.
Click on reset password
Enter your email address in the space provided
Click on Password reset (I hope you have access to your email as JAMB will send an email to do)
Go to your email and click on JAMB message to complete the process.