JAMB
Procedures For JAMB Change of Course And Institution 2021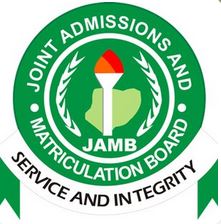 JAMB change of course and institution is a very great opportunity for students who had a low JAMB score to make a smart decision. Many students haven't maximized this opportunity presented by Joint Admission and Matriculation Board.
And this is the reason why good number of students found it difficult to secure admission into tertiary institution in Nigeria despite scoring above official JAMB cut-off mark.
Let's take a look at 2020 statistics. According to JAMB Registrar, Prof. Is-haq Oloyede, 550,357 of the 1,840,225 candidates who applied for admissions into tertiary institutions for the 2020/2021 academic session were offered admission.
This implies that 1,289,868 which represent 70% were not offered admission despite the fact that the 2020 JAMB cut-off mark was 120. Some students wouldn't have fallen into this category of students that weren't offered admission had it been they were more strategic.
Who should use JAMB change of course and institution portal
Apart from making corrections to your personal details (Names, Date of Birth, Gender, and State/LGA of Origin), the following people need to change their course and institution:
If you have low JAMB score for the institution you choose. For example if you choose one of the competitive universities like OAU, UI, UNIBEN, UNILAG, UNN and you score less than 200, it is time you consider changing your institution to less competitive University.
Those that made mistakes in the choice of course or institution when filling JAMB form
If you choose one of the competitive courses like Medicine, Law, Elect/elect, Economics, computer science, etc. and you score below 200 or a little above 200 (from 200 to 205), you should consider changing your course to less competitive course
Note:
You should look at your choice university and course of your choice and weigh them with your JAMB score, if the result is negative, consider changing your course and institution to less competitive course and school.
Jamb will announce the sale of change of institution/course form before you can start to make use of the portal. And also the closing date of JAMB change of course and institution form will also be made known to the public before the portal closes.
How to Go About JAMB Change of Course and Institution
Go to JAMB change of course and institution portal at http://www.jamb.org.ng/efacility/
Login with your Email and Password
Click on 'Registration (2020)' from the list of services on the left side
Form the drop down; select '2020 UTME data correction' to correct i.e. Course/Institution, Names, Date of Birth, Gender, and State/LGA of Origin
Proceed to payment
For more instruction on change of course/institution, kindly visit https://www.jamb.org.ng/changeOfCourse_Inst.htm
JAMB change of institution and course form is sold for two thousand five hundred naira only (N2,500)