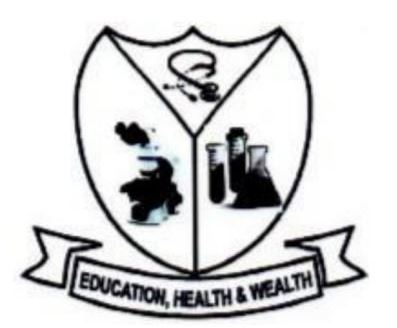 JAFAD College of nursing form is out and applications are invited from suitably qualified candidates for admission into the 3-year basic General Nursing programme of JAFADCONS for the 2021/2022 academic session.
JAFAD College of Nursing Science Admission Requirements
Eligible Candidates Must Possess WASC/GCE/NECO O'Level with a Minimum of five (5) Credits which Must Include English Language, Mathematics, Physics, Chemistry and Biology at not more than two (2) Sittings.
Applicants must pass the entrance examination and the oral interview. Entrance examination questions will cover English Language, Mathematics, Biology, Physics, Chemistry, General Knowledge, Current Affairs and Introduction to Nursing. Date and time of examination and interview will be announced at the beginning of the application process.
Age: Candidates must have attained the age of 17 years.
How to Apply for JAFAD College of Nursing Science
Candidates are to pay the sum of N12,500.00 (Twelve Thousand, Five Hundred Naira Only) Non-refundable application fee.
Application form can be obtained in the following ways:
1. Online at http://jafadcons.com/apply/ (you can complete application, submit and make payment online)
OR
2. You can make payment to JAFAD Account at WEMA Bank Account 0122630176 and then either:
Download the application form online at http://jafadcons.com/apply/ or
Obtain an application form at the campus of Jafad College of Nursing Science, Oru-Ijebu, Ijebu North Local Government Area, Ogun-State.
Completed application form should be submitted at Jafad College of Nursing Science, Oru-Ijebu with the following supporting documents:
Copies of your WAEC/GCE/SSCE/NECO/NABTEB results
Copy of your receipt/teller for the application fee
Two (2) passport size photograph of yourself (write your full name at the back of each photo)
Three letters of recommendation from individuals that can attest to your ability, qualifications, experience, characters and integrity (Family members are not allowed to provide reference for you). Acceptable individuals that can provide references on your behalf are:
The principal of your current or previous school
Your current or previous teacher(s)
Head of Department of your current or past employment
The letters of recommendation should be sealed and signed across by the individuals providing the recommendation. If there is any evidence that the letters are tampered with, your application will be rejected.
Read: List of school of nursing form on sale