JAMB
JAMB Registration Form 2022 UTME And Direct Entry Date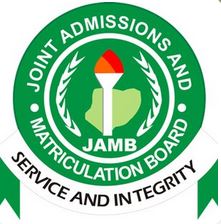 When is JAMB form 2022 coming out and the registration date is what is in the mind of most candidates. I know so many candidate want to know whether JAMB registration has started for 2022.The registrar of the board has made an announcement towards the date the form will be available for all interested candidates.
When is JAMB Form Coming Out
So the sale of form and registration for all candidates, including those from foreign countries, will be out on 12th February 2020. This means that the registration will start on Saturday, 19th February to Saturday, 26th March, 2022. The registration will last for 6 weeks.
Candidates are also to note that the registration for Direct Entry (DE) applicants would run concurrently with that of UTME candidates. There would be no extension of time for the sale of the UTME/DE application documents.
According to the board, the registration fee is N3,500 while an additional N500 will be paid to obtain a compulsory reading text "IN DEPENDENCE" for UTME candidates and "The Last Days at Forcados High School" for direct entry candidates.
Candidates are advised in their own interest to register at JAMB Accredited Centres Nationwide and JAMB offices only.
Tentatively, the MOCK examination shall commence on Saturday, 16th April, 2022 and the CBT Centres are allowed to collect, through their bank accounts, a separate ₦700 for this exercise from interested candidates after notification of centre has been received by the candidate."
The board has proposed Friday, 6th May to Monday, 16th May, 2022 for the Unified Tertiary Matriculation Examination (UTME).
To download JAMB eBrochure visit the official JAMB website: https://servantboy.com/jamb-brochure-download/
The Centre for registration and Name of contact persons for students from foreign countries are listed below. You can also download it in pdf Foreign Centres – Contact Persons
Note: Make sure you only visit JAMB accredited centres only for your registration.
Read: JAMB Form Price and Closing date