JAMB
JAMB 2022 Novel For Use Of English UTME & DE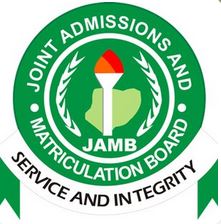 This article is for candidates who are looking for JAMB 2022 Novel. I will ensure I discuss key things you need to know about the Novel.
It is important you know that questions will be asked in this Novel. You should expect 10 to 15 questions coming from the novel. The questions are usually selected randomly. I will advise that you finish reading "The life changer" before you write your UTME. Don't just flip through it or read the summary. Doing this might not help you to get the questions that will be asked correctly
Which Novel is JAMB Using for 2022?
The JAMB recommended novel for the 2022 English language exam is The Life Changer by Khadija Abubakar Jalli.
The novel is about a girl called Salma and her life at the university. It is quite interesting and educative.
About the Author of the JAMB Novel
Khadija holds a B.Sc (Ed) Mathematics degree. She is an entrepreneur and CEO of She's Boutique Afrique. Khadija Abubakar Jalli is married with children.
The Life Changer is Khadija Abubakar Jalli's first publication and she seems to be saying that the female voice is making a rebound on the parapet of African literary scene.
How Much is JAMB novel?
The novel costs five hundred naira only (N500). And you will be given at the CBT centre after you have successfully registered for JAMB. Also, you can get it at any bookshop near you.
Few Likely Questions From The Life Changer
What delicacy did Tomiwa and salma introduce respectively? Ans. Tomiwa introduced the snail delicacy while,salma introduced danwanke.
Who is Dr.dabo? Ans. he is a lecturer in the university known to be principle.
What hat did omar wear when going to the cafe? Ans. white shirt and blue jean.
I want to know you more intimately, who made that statement? Ans. Dr.dabo made the statement.
Who were the men in the car? Ans. Habib and Labaran.
What was the brand of the car? Ans. Mercedez benz.
What is the colour of the car? Ans. Black
Who was Tomiwa's blind date? Ans. Habib.
When did the phone ring? Ans. 8 o'clock in the evening
Tomiwa never had guys approaching her why? Ans. Over confidence.
Why do students often lock their doors and switch of the lights before eating? Ans. To prevent other students from coming in and eating their food.
How much did Habib give Tomiwa? Ans. He gave her a sum of 50,000 naira.
How much did Habib give Tomiwa for herself? Ans. He gave her 20,000 naira.
Why did Habib suspect That Tomiwa wasn't Salma? Ans. It was because Tomiwa's confidence exceeds salma's.
Who amongst Salma's friend hated politicians? Ans. Tomiwa.
Why did Tomiwa hate politician? Ans. She hated politicians because they are not trustworthy and most cases are the problem rather than the solution.
How did she tell Habib was a politician? Ans. She heard Labaran call him 'honorable'.
Read: Number of questions in JAMB UTME