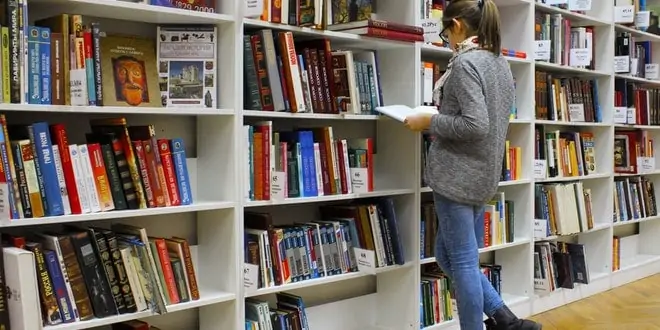 Part time courses in Nigerian Universities are designed for students who can't enroll into full time programmes due to their nature of work or other engagement. Because of this, approved universities have designed the programmes in such a way that students enroll for part time programmes will spend a little more years than students that enroll for full time programmes.
Recently, NUC released the list of Universities in Nigeria that is accredited to run part time courses. The following Universities are currently approved by the NUC to run part time courses:
FEDERAL UNIVERSITIES
University of Lagos
University of Port Harcourt
University of Calabar
University of Benin
University of Abuja
University of Uyo
University of Jos
ObafemiAwolowo University, Ile — Ife
Nnamdi Azikiwe University, Awka
Federal University of Agriculture, Abeokuta
Federal University ofTechnology, Owerri
Usman Danfodiyo University, Sokoto
Bayero University, Kano
STATE UNIVERSITIES
Ekiti State University, Ado – Ekiti, Ekiti State
Cross River State University, Calabar, Cross River State
Imo State University, Owerri, Imo State
Ignatius Ajuru University of Education, Rivers State
Olabisi Onabanjo University, Ago-Iwoye, Ogun State
Ambrose Ali University, Ekpoma, Edo State
Enugu State University of Science & Technology, Enugu State
Tai Solarin University of Education, Ijagun, Ogun State
Rivers State University of Science & Technology, Port Harcourt
Ebonyi State University, Abakaliki, Eboyi State
Benue State University, Makurdi, Benue State
Niger Delta University, Yenagoa, Bayelsa State
Lagos State University, Ojo, Lagos State
Adekunle Ajasin University, Akungba Akoko, Ondo State
Anambra State University, Uli, Anambra State
Osun State University, Osogbo, Osun State
Abia State University, Uturu, Abia State
Nasarawa State University, Keffi, Nasarawa State.
PRIVATE UNIVERSITIES
Crescent University, Abeokuta, Ogun State
Caleb University, Imota, Lagos State
Igbinedion University, Okada, Edo State
Lead City university, Ibadan, Oyo State
Achievers University, Owo, Ondo State
Benson Idahosa University, Benin — City, Edo State
Wesley University of Science and Technology, Ondo, Ondo State
Fountain University, Osogbo
Part time programme in UNILAG
UNILAG ICE Evening Part Time Available Courses
FACULTY OF ARTS:(A) Bachelor of Arts B.A. (Hons.): four (4) and five (5) years Degree Programmes (Evening)
Creative Arts (Theatre Arts/Music/Visual Arts)
English
European Languages (French/Russian)
History & Strategic Studies
Linguistics, African and Asian Studies (Igbo/Yoruba)
Philosophy
FACULTY OF SOCIAL SCIENCES:i. B.Sc. Mass Communication, four (4) and five (5) years Degree Programme (Evening)
UNILAG Distance Learning Institute: UNILAG DLI
AVAILABLE PROGRAMMES
B.Sc. IN ACCOUNTING
B.Sc. IN BUSINESS ADMINISTRATION
B.Sc. IN ECONOMICS
B.Sc. IN PUBLIC ADMINISTRATION
B.Sc. IN EDUCATION SCIENCE
(a) B.Sc.  Education Biology
(b) B.Sc.  Education Chemistry
(c) B.Sc. Education Mathematics
(d) B.Sc. Education Physics
Part Time Courses in FUNAAB
Below are the available part time courses in FUNAAB FUNAAB PT student portal
(A) College of Agricultural Management and Rural Development (COLAMRUD)
Bachelor of Agriculture with options in:
i) Agricultural Economics and Farm Management
ii) Agricultural Extension and Rural Development
iii) Agricultural Administration
(B) College of Bio Sciences (COLBIOS)
Bachelor of Science with options in:
i) Biochemistry
ii) Microbiology
iii) Biological Science
(C) College of Physical Sciences (COLPHYS)
Bachelor of Science with options in:
i) Physics
ii) Statistics
iii) Computer Science
(D) College of Food Services and Human Ecology (COLFHEC)
Bachelor of Science with options in:
i) Home Science and Management
ii) Hospitality and Tourism
iii) Nutrition and Dietetics
(E) College of Plant Science and Crop Production (COLPLANT)
Bachelor of Agriculture with options in:
i) Crop Protection
ii) Horticulture
iii) Plant Breeding and Seed Technology
iv) Plant Physiology and Crop Production
v) Soil Science and Land Management
(F) College of Environmental Resources Management (COLERM)
i) Bachelor of Aquaculture and Fisheries Management
ii) Bachelor of Environmental Management and Toxicology
iii) Bachelor of Forestry and Wildlife Management
iv) Bachelor of Water Resources Management and Agrometeorology.