School Fees
PLASU School Fee And Acceptance Fee 2021/2022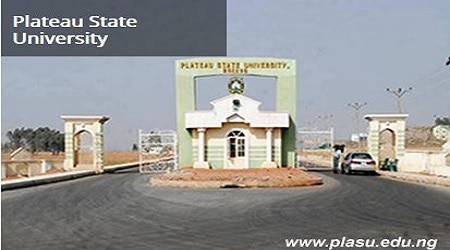 The management of Plateau State University has released the PLASU school fee schedule for new (freshers) and returning students for 2020/2021 academic session.
According to the information gotten from the PLASU portal, admitted candidates are to pay acceptance fee of Five Thousand Naira (₦5,000.00) only after generating the RRR (Remita Retrieval Reference) at a bank or online through any of the following channels.
Paying this fee is an indication that you have accepted the admission offer given to you by Plateau State University.
All new students are to go to Bursary Department with evidence of payment of acceptance fee and obtain receipt/Authentication. A PIN will be generated by the Bursary as payment confirmation.
The prospective student uses the generated PIN to logon to the University's students' portal through the website www.plasu.edu.ng where he or she enters details of his or her biodata; and print out.
PLASU School Fee Breakdown
| | | |
| --- | --- | --- |
| Items | Indigene | Non-Indigene |
| TUITION | 5,000.00 | 30,000.00 |
| STUDENT RECORD | 2,000.00 | 5,000.00 |
| LIBRARY SERVICES | 2,000.00 | 2,000.00 |
| I.D CARD | 1,000.00 | 1,000.00 |
| INSURANCE | 3,000.00 | 3,000.00 |
| PROPERTY MAINTENANCE | 1,000.00 | 5,000.00 |
| GENERAL STUDIES | 1,000.00 | 1,000.00 |
| EXAMINATION | 2,000.00 | 2,000.00 |
| SPORT DEVELOPMENT | 1,000.00 | 5,000.00 |
| I.C.T FACILITIES | 5,000.00 | 5,000.00 |
| MEDICAL SERVICES | 2,000.00 | 2,000.00 |
| EXCURSION | 2,000.00 | 2,000.00 |
| REGISTRATION | 2,000.00 | 5,000.00 |
| DEVELOPMENT CHARGE | 1,000.00 | 5,000.00 |
| MATRIC/ACADEMIC GOWN | 2,000.00 | 6,000.00 |
| CLEARANCE | 2,000.00 | 2,000.00 |
| CERTIFICATE VERIFICATION | 2,000.00 | 5,000.00 |
| FACULTY REGISTRATION | 2,000.00 | 2,000.00 |
| STUDENT HANDBOOK | 1,000.00 | 1,000.00 |
| TEACHING AID | 1,000.00 | 1,000.00 |
| TOTAL | N40,000.00 | N90,000.00 |
OTHER FEES, RATES AND LEVIES
| | |
| --- | --- |
| Acceptance fee | 5,000.00 |
| Sales of Admission Forms | 2,500.00 |
| Entrepreneurship fees | 6,000.00 |
| Accommodation | 10,000.00 |
| | N23,500.00 |
| | |
In summary, approved PLASU school fee payable by fresh students is as follows:
Plateau State Indigenes ₦40,000.00 ,excluding accommodation
Non-Plateau candidates ₦90,000.00 ,excluding accommodation