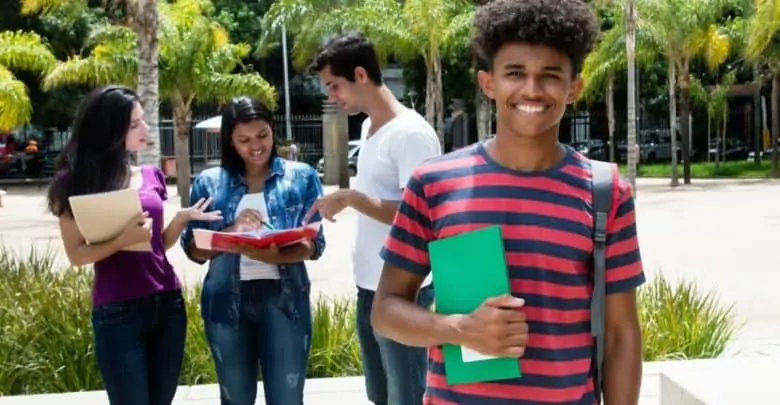 Secondary school competitions in Nigeria is a way of promoting literacy in every Nigerian student by rewarding learning with amazing prizes and scholarships. So if you are a student in any of the secondary schools in Nigeria, below are the list of competitions in Nigeria you can submit your entries.
List of Secondary School Competitions in Nigeria
Cowbell has been involved in the sponsorship of Mathematics competition in Secondary Schools in Nigeria. Our objectives have remained the same over these years, as we believe in the total development of the Nigerian Child. The champions in both categories received their prize money of N2 million each with an all-expense paid educational excursion abroad; while the first and second runners-up in both categories got N1. 5 million and N1 million respectively.
The competition is aimed at improving learning, both towards spelling and comprehension of concepts. Spellers are actively engaged towards building communication & public speaking skills and self-esteem. Champion prize is ₦1,000,000.00 in Scholarship (Senior) and ₦500,000.00 in Scholarship (Junior)
SPAK Objective is to create a vehicle that is genuinely interested in the growth, development and well-being of Africa students and teachers through various interventions including scholarship schemes for outstanding STEM students. Up for grabs is a total of N12.5 million worth of tertiary scholarship prize for the top 3 students in the competition
NTIC and NMC are putting a great effort to seed the love of mathematics in pupils' hearts. However, they are not the only ones who have branded this excellent product; we owe thousands of pupils, teachers and parents all around Nigeria who are contributing to this festival with their efforts and enthusiasm. The first prize is N400,000, second prize is N300,000, and the third prize is N200,000
Mathematics Olympiad Competition
The Nigerian Mathematics and Sciences Olympiad is an annual competition organized by the Centre aimed at identifying and developing young talents in Mathematical Sciences who may eventually represent Nigeria at the International Olympiads. The Centre selects/sponsor only students who meet the cut-off mark to the International Olympiads, secure admission/scholarship for students who get medals at both National and International level, and International and National Medalist are given scholarship at no cost to the parents or nations of the participants. (https://www.nmc.edu.ng/)
Nigeria Computer Society – National IT Whizkids Competition
The Information Technology Whizkids Competition (IT Whizkids) is to stimulate the interest and passion of young minds in Information Technology. The competition is organized by Nigeria Computer Society and other partners for Secondary school students. First Prize (N100,000), Second Prize (N75,000.00), Third Prize (N50,000.00). https://www.ncs.org.ng/national-it-whizkids-competition/
Bishop Mike Okonkwo National Essay Competition for Senior Secondary School Students in Nigeria
Bishop Mike Okonkwo National Essay Competition for Senior Secondary School Students in Nigeria is an annual competition which is open from the 26th of March to 1st of June. The competition is sponsored by Bishop (Dr.) Mike Okonkwo who is the Bishop presiding over The Redeemed Evangelical Mission (TREM). To submit essays for the competition, send them via email to the email address essay@trem.org or send the mail to TREM International Headquarters, Obanikoro / Anthony-Oke Bus Stop, Lagos.
This competition which aims to help students in Nigeria, improve their English spelling and vocabulary.
Recommended: List of Essay writing competitions in Nigeria