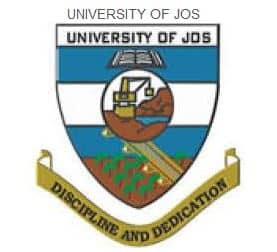 UNIJOS Cut off mark for the 2020/2021 academic session has been released by the management for all the faculties in the school and as well for some courses offered in the school.
The cut off mark is part of the eligibility criteria that all candidates who want to register for the Post UTME of the University must satisfied.
However, satisfying the UNIJOS cut off mark must also be accompanied with at least five O'level credit passes in Mathematics, English Language, and relevant subjects required for your desired course(s).
UNIJOS Cut OFF Mark
S/N
COURSES IN THE FACULTY OF:
CUT-OFF POINT
1.
Faculty of Agriculture
a. Agricultural Science
180
2.
Faculty of Arts
a. Mass Communication
b. Theater and Film Art
c. All Programmes
220
200
180
3.
Faculty of Basic Medical Sciences
a. Biochemistry
200
4.
Faculty of Clinical Sciences
a. Medicine and Surgery
240
5.
Faculty of Dental Sciences
a. Dentistry
230
6.
Faculty of Education
a. All Programmes
180
7.
Faculty of Engineering
a. Civil Engineering
b. Electrical Electronics Engineering
c. Mechanical Engineering
d. Mining Engineering
200
200
200
180
8.
Faculty of Environmental Sciences
a. Architecture
b. All other Programmes
220
180
9.
Faculty of Health Science and Technology
a. Nursing Sciences
b. Medical Laboratory Science
220
220
10.
Faculty of Law
a. Law
230
11.
Faculty of Management Sciences
a. Accounting
b. Business Administration
c. All other Programmes
220
220
180
12.
Faculty of Natural Sciences
a. Computer Science
b. Microbiology
c. Science Laboratory Technology
b. All other Programmes
220
200
200
180
13.
Faculty of Pharmaceutical Sciences
a. Pharmacy
230
14.
Faculty of Social Sciences
a. Psychology
b. Economics
c. Criminology
d. All other Programmes
200
200
220
180
15.
Faculty of Veterinary Medicine
a. Veterinary Medicine
220
Lastly, the Post UTME registration for University of Jos
has commenced and do quick to register before the screening form close.
I hope this article helps and if you have any question
related to UNIJOS admission, kindly drop a it in the comment section below.