JAMB
JAMB Admission Deadlines for all Schools 2020/2021 Session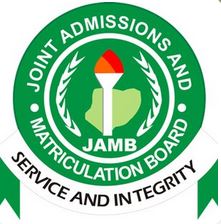 JAMB Admission 2020/2021 academic session deadline for all national tertiary institutions has been set to 15th July 2021 and this was determined by the Federal Government for public universities and Private universities.
This date is for all schools in Nigeria to have concluded the admission of those that chose the school as their first choice.
It was also agreed by the leaders of the institutions that the Second Choice admission Exercise would start on the same date as the first choice admission and the deadline has been communicated to different institutions.
Instructions JAMB set for 2020/2021 admission for all tertiary institutions
JAMB & Tertiary Institutions are to ensure that Admissions periods are sacrosanct and must be followed and adhered to
1st choice admissions must be done during the period earmarked for 1st choice
Other choices must be processed during the timelines set out for them
JAMB would communicate Admissions Programmes, Calendars & Timetables to Tertiary Institutions immediately after this Policy Meeting
At the end of the 1st choice period, all candidates not admitted would be pulled out of the institutions' platform on CAPS & be made available to other willing institutions
Any candidate who has chosen an institution as 2nd, 3rd or 4th choice does not need any change of choice or payment to JAMB to be considered for admission during the period of the 2nd choice admission
Recommended: How to use JAMB admission checker portal