Education
Universities offering Sociology in Nigeria+Career Opportunities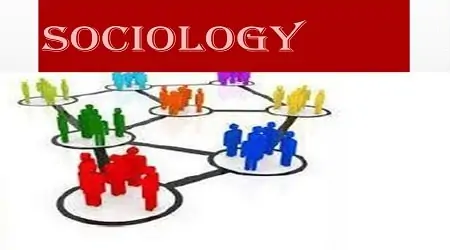 Sociology is the scientific study of society. It is a social science which uses various methods of empirical investigation and critical analysis to develop a body of knowledge about human social activity. For many sociologists the goal is to conduct research which may be applied directly to social policy and welfare, while others focus primarily on refining the theoretical understanding of social processes. Subject matter ranges from the micro level of individual agency and interaction to the macro level of systems and the social structure.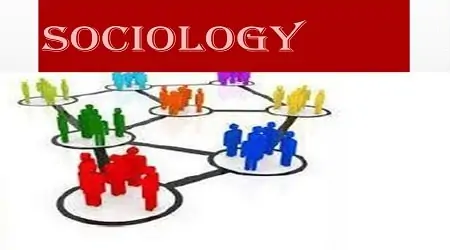 List of Universities offering sociology in Nigeria
Ambrose Alli University
Adekunle AJAsin University
Afe Babalola University
Amadu Bello University, Zaria
Achievers University
Al-Qalam University
Bowen University
Crawford University
Ekiti State University
Federal University Dutsinma
Federal University Gashua
Federal University Gusau
Federal University Kebbi
Federal University Lafia
Federal University Oye-Ekiti
Federal University Wukari
Fountain University
Gregory University
University of Abuja
Bayero University
Bells University
University of Calabar
Covenant University
Delta State University
Joseph Ayo Babalola University
Kwara State University
Kaduna State University
Landmark University
Lagos State University
Lead City University
Olabisi Onabanjo University
University of Ibadan
University of Ilorin
University of Jos
University of Lagos
University of Maiduguri
Madonna University
University of Nasarawa
Nnamdi Azikwe University
Obafemi Awolowo University
University of Port Harcourt
Redeemers University of Nigeria
Renaissance University
University of Ado Ekiti
University of Nigeria Nsukka
Sokoto State University
Usman Danfodio University
Ritman University
Rhema University
Nigeria Police Academy
Novena University
University of Osun
Umaru Musa Ya'radua University
Yobe State University
Bingham University
Caritas University
Subject Require for sociology in JAMB or Jamb subject combination for sociology: Three Social Science or Arts subjects.
Special consideration for jamb subject combination for sociology
(i) IBADAN – The 3 subjects to be chosen from Arts, Science or Social Science subjects.
(ii) PHC and AAU accept Mathematics as UTME subjects.
(iii) AAUA requires Government and accepts Mathematics.
(iv) KSU accepts English language. Mathematics and three others from Government or History, Economics, Geography, Commerce and Agric. Sci.
(v) FED-OYEEKITI, ABU and ABUAD require Government/History plus two other subjects
(vi) BSU accepts any three subjects from Arts or S/Sciences
(viii) WESTERN-DEL requires three Social Science or Arts subject.
(ix) LASU requires Government/History, Economics/Commerce and any other Social Science subject.
(x) DELSU requires two Social science subjects and any other subject.
(xi) ABUAD for Intelligence and Security Studies requires History/Government, Geography plus one Arts or Social Science subject.
(xii) KWASU – Same as in Geography.
(xiii) LAGOS requires three Social science subjects or Arts subjects. It accepts Mathematics as UTME subjects.
(xiv) FED-LAFIA requires Government and any two of Economics, Commerce, History, Geography, Literature in English or CRK/IRS.
(xv) BAYERO requires Government or History plus two other Social Science.
(xvi) ABUJA – As in Political Science.
WAEC subject Combination for sociology: Five SSCE credit passes in Government or History, English Language and three other subjects. At least a pass in Mathematics is required.
Sociology Jobs in Nigeria
Below are the jobs or career opportunities for sociology:
Admissions Counselor
Adoption Agent
Advertising Manager
˜Alcohol & Drug Case Worker
Career Services Counselor
Child Welfare Officer
City Planner
Community Relations Director
Consultant
Consumer Advocate
Correctional Case Worker
Corrections Officer
Criminologist
Customer Relations
Day Care Worker
Delinquency Counselor
Demographic Analyst
Dietician
Foster Care Worker
Government Worker
Human Resources Administrator
Industrial Sociologist
Job Analyst
Labour Force & Manpower
Labour Relations Representative
Marriage and Family Therapist
Medical Social Worker
Mental Health Agent
Motivational Speaker
Personnel Interviewer
Policy Analyst
Political Systems Researcher
Population Specialist
Public Health Statistician
Public Relations Specialist
Public Service Worker
Rehabilitation Counselor
Reporter
Research Analyst
Research Assistant
Research Director
Sales Representative
School Counselor
Secret Service Agent
Social Scientist
Social Welfare Examiner
Social Worker
Statistical Analyst
Statistician
Teacher/Lecturer
Urban Planner
Welfare Counselor
Recommended: Career advice for students aspiring to study psychology