Education
University Admission (Strategies to End Admission Woes)
University Admission (Strategies to End Admission Woes)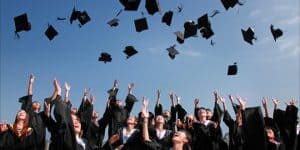 In 2002, I finished my SSCE and I wrote JAMB, unfortunately, I had 196. This was not a good result. However, some Universities admitted students with the same score but I was ignorant. One of my closest friends got admission into LAUTECH with 198 to study pure and applied physics.
In 2003, I wrote another JAMB and I had 232. The school of my choice was OAU, and I wanted to study Electrical/Electronic Engineering as a course. OAU Jamb cut-off mark was 286 for Elect/Elect back then. I did everything possible but all was to no avail.
In 2004, I wrote PCE and I had 193 out of 300 of the total mark. Then University and Polytechnic matriculation exams differ. The school of my choice was Federal Polytechnic Ede to study Elect/Elect as a course. That was the year federal polytechnic Ede cut-off mark was 203 out of 300, it has always been around 178 – 189. I became frustrated.
In 2005, I wrote JAMB again and I had 253. This time around I changed the University of my Choice and the course of study. I chose FUTA and Physics Electronics as my course of study. Eventually, I got admission into FUTA that year.
The reason for my brief history of my sojourn in search of university admission is to let you know some of the mistakes I have made and how you can avoid them and save yourself from unnecessary admission pains. During the years of my disappointment, some of my mates have secured admission into the university with lower JAMB score than mine.
Let me now show you strategies that will help you end your admission woes as regard University admission in Nigeria.
Choose a less competitive university
It is a myth that you must go to some certain university before your certificate can be recognized. All universities accredited by NUC, be it federal, state or private are recognized anywhere in Nigeria. I have never seen a job vacancy that says a particular university must or mustn't apply. If UI, OAU, UNILAG, UNILORIN, UNN, etc. has disappointed you, choose universities in the north or state universities that are less competitive. You should not allow your life to be tied to a particular university if you want to gain admission on time.
Choose a less competitive course
In as much as I will agree that some courses are hot cake and give you an edge in the job market, you must not allow it to tie you down. For instance, if you want to study medicine and you have been disappointed times without number, choose a less competitive course like Medical Laboratory Science, Biology, Chemistry, Physiology, physics, etc. After you have been offered admission, in your first year, you can write another JAMB so as to change university and course if you eventually made it through. Since you are in the university environment, you will have a better advantage in terms of; better performance in the jamb, better information on how to make a right choice, etc. This will then make you secure admission to study the course of your choice. Another thing is that University like UI allows you to cross to other department provided they are on the same faculty and you have high CGPA in your first year. If you are admitted to study physiology and you have like 3.5 and above out of 4, you can cross Medicine and surgery.
Recommended: Easiest course to gain admission into Nigerian Universities
Enroll for Cambridge A level/pre-degree/JUPEB
Instead of you staying at home and wasting away, you can go for any of the above programmes. Pre-degree will help you secure admission into 100 level while Cambridge A level and JUPEB will help you secure admission to 200 level. Many of my students ended their admission woes because they wrote Cambridge A level/JUPEB and they are now studying their desired course in their desired University. It is a shortcut to bypass the competitiveness of admission into Universities in Nigeria. With the best of my knowledge, I can say UI, UNILAG, and OAU does offer admission to students that pass Cambridge A level very well in high numbers.
Finally, never be discouraged, press the more and you will summon the admission challenges you are passing through. If you can yield to any of the advice above, securing admission into any university in Nigeria will become easy for you.