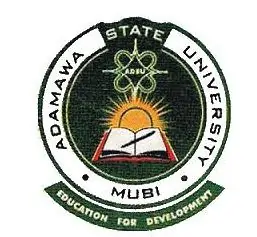 This is to inform all candidates that applications are invited from suitably qualified candidates for admission into the Adamawa State University (ADSU), Mubi postgraduate programmes (PGD, M.Sc, MBA/MPA, Ph.D and MTRA) for the 2022/20203 academic session.
The deadline for the submission of application form is 15th December, 2022.
How to Apply for ADSU Postgraduate Admission
Interested applicants should pay appropriate fee in respect of the intended Postgraduate programmes as follows:-
A.
| | | | |
| --- | --- | --- | --- |
| i. | PGD & M.Sc | = | N11,000.00 |
| ii. | MBA/MPA | = | N16,000.00 |
| iii. | Ph.D. | = | N21,000.00 |
| iv. | MTRA | = | N16,000.00 |
Payment should be made on line through the University Portal United Bank for Africa (UBA PLC) Account No. = 1003184720
To start adamawa state university postgraduate admission,
Firstly, go to ADSU Postgraduate admission application portal at http://pgadsu.admissions.cloud
Click on New Application.
Enter your name, and a valid phone number (ensure that it is your phone number for it will be used in subsequent communication with you).
Finally, you will be redirected to the login page.
You can now login and start your online ADSU PG form purchase/payment.
Present evidence of payment to the Secretary Postgraduate School and Collect application forms.
Submit completed ADSU postgraduate application form to the Secretary Postgraduate School.
For further information, contact the Secretary Postgraduate School or call – 08057346135, 08032850820, 08039400864, 07035971102, 08069319904.
List of Adamawa State University (ADSU) Postgraduate Courses
Agriculture
Agric Econs and Extension
MSc. Agricultural Extension and Rural Sociology
Master of Science Agricultural Economics
Sasakawa Africa Fund for Extension Education
Animal Production
Animal Production
Doctor of Philosophy (Ph.D) Animal Nutrition and Biochemistry
Doctor of Philosophy (Ph.D) Animal Production and Management
Masters of Science (M.Sc.) Animal Nutrition and Biochemistry
Masters of Science (M.Sc.) Animal Production and Management
Postgraduate Diploma Programme
Crop Science
Crop Science
Doctor of Philosophy Crop Physiology & Production
Doctor of Philosophy Weed Science
Master of Science Crop Physiology & Production
Master of Science Weed Science
Arts
Education
Educational Foundations
Masters Curriculum Studies
Masters in Educational Planning and Administration
Masters in Guidance and Counseling
Ph.D Curriculum Studies
Ph.D in Guidance and Counseling
Postgraduate Diploma in Education
Science Education
Mathematics Education (EDM)
Science
Biochemistry
Botany
Botany
Master of Science Plant Pathology
Chemistry
(PGD) Postgraduate Diploma in Chemistry
Chemistry
Doctor of Philosophy Analytical Chemistry
Master of Science Analytical Chemistry
Master of Science Organic Chemistry
Computer Science
Computer Science
Postgraduate Diploma Computer Science
Geography
Geography
MSc Environmental Resources Management
MSc Geographic Information System (GIS)
MSc Geography (with specialization in Biogeography, Climatology
PhD Environmental Resources Management
PhD/M.Phil Geography
Postgraduate Diploma in GIS
Geology
Mathematics
MPhil/PhD in Mathematics
Sc. in Mathematics
Mathematics
PGD in Mathematics & Statistics
PhD in Mathematics
Pure and Applied Physics
MSc. Physics (1. Energy Physics 2. Electronics/Communication 3)
Mphil Applied Geophysics
Mphil Electronics/Communication
Mphil Energy Physics
Ph.D Applied Geophysics
Ph.D Electronics/Communication
Ph.D Energy Physics
Pure and Applied Physics
Science Education
Biology Education
Chemistry Education
Geography Education
Mathematics Education
Physics Education
Zoology
Social and Management Science
Accounting
Accounting
Master of Science in Accounting and Finance
Masters in Tax and Revenue Administration (MTRA)
Ph.D Accounting and Finance
Postgraduate Diploma Accounting
Business Administration
Business Administration
Doctor of Business Administration (DBA)
Doctor of Philosophy Business Administration (PhD)
MBAC (Master of Business Administration Account Option)
Master of Business Administration
Master of Science in Business Administration
PGDM (Postgraduate Diploma in Management Sciences)
Economics
Economics
MSc. Economics
Masters in Health Economics
PhD Economics
Mass Communication
Political Science and Administration
Political Science
Public Administration
Public Administration
MPhil Public Administration
Masters in Public Administration (MPA)
Postgraduate Diploma in Public Administration (PGDA)
Sociology
Read: List of universities selling postgraduate form