Education
6 Benefits Of Goal Setting For Students' Success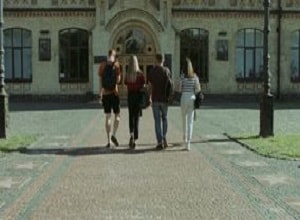 Goal setting is clarifying what you need and desires, then convert them into special and measurable goals.
This article focuses majorly on benefits of goal setting for students and life in general. One of the strategies a student can employ to overcome poor academic performance is to set goals that will unleash the power of your subconscious mind to achieving them.
Andrew Carnegie said "If you want to be happy, set a goal that commands your thoughts, liberates your energy, and inspires your hope." This wonderful statement answers the question "why goal setting is important in life especially for students"
For any student to be successful academically, he/she needs to take smart and strategic approach. You can't get to the peak of success academically without you consciously calculating your ways toward it.
Jack Canfield in his book "The success Principle" says goals represent incremental improvements in our life. They are like plays that gain you 4 yards in the football. But what if you could come out on the first play of the game and throw a 50-yard pass? That would be a quantum leap in your progress. Just as there are plays in football that move you far up the field in one move, there are plays in life that will do the same thing.
Benefits Of Goal setting For Students
Listed below are the benefits of goal setting for students:
Improve students' learning and motivation
When students set their own goals, they take responsibility and ownership of their learning goals. Motivation is the psychological feature that arouses an organism to action toward a desired goal; the reason for the action; that which gives purpose and direction to behavior. Setting a goal has a student helps you get motivated to take action that will aid your learning process.
Personal development
One of the benefits of setting a goal is that it helps you gain mastery, learn new things, and becomes a better person in the process of achieving your goals. To achieve a big goal academically, you are going to have become a bigger person. Also you are going to have developed new skills, new attitudes, and new capabilities i.e. you would have been stretched in so doing.
Students who invest in their goals also demonstrate greater persistence, creativity, and risk taking in their achievement of those goals.
Increased "structural tension"
It increases the structural tension in your brain. The brain is a goal-setting organism. Whatever you give to your subconscious mind, it would work night and day to achieve. Your brain wants to close the gap between your current reality and the vision of your goal.
Setback awareness
It helps you to know what has been subconsciously stopping you all along. The moment you set a goal as a student some thoughts will start to crop up in your mind like I can't read for that long, learning that subject may not be easy, it isn't really possible or achievable, etc. This is about all the reasons why it won't be possible to achieve that goal. And the good news is that goal setting will bring those fears and considerations into your conscious awareness so that you can deal with them, confront them, and move past them.
Time management and ability to stay focused
It enables you to organize and plan how much time you spend on specific activities and helps you maintain concentration during the period you set aside.
Measures your progress
For instance, if you say I will read two pages of history textbook every day around 10 pm – 12 am and in 2nd of June I should have finished the whole text. The time you have set will enable you to measure the goal of reading a whole textbook within 2 months you set.
Last on goal setting, if you are bored with life, if don't you get up every morning with a burning desire to do things – you don't have enough goals.