Education
Covenant University Performance in Nigeria and global landscape
Covenant University in 2002 joined the Nigerian higher education landscape with the mission to create knowledge and restore the dignity of the black man via a Human Development and Total Man Concept driven curriculum employing innovative, leading edge, teaching and learning methods, research and professional services that promote integrated, life-applicable, life-transforming education relevant to the context of Science, Technology and Human Capacity Building.
The university was founded to tackle some of the issues the higher education in Nigeria was facing at the time, which includes amongst many:
i) Shortage of placement opportunities in universities,
ii) The quality of the education in the country was in a poor state
Having said the above, there is a need to look at some of the outstanding performance and achievements of Covenant University since its inception in 2002.
Performance and achievement of Covenant University in Nigeria
i) According to Elsevier, Covenant University has the highest publication in Decision science. Decision Sciences includes risk management, decision making under uncertainty, statistics and forecasting, operations research, negotiation and auction analysis, and behavioural decision theory.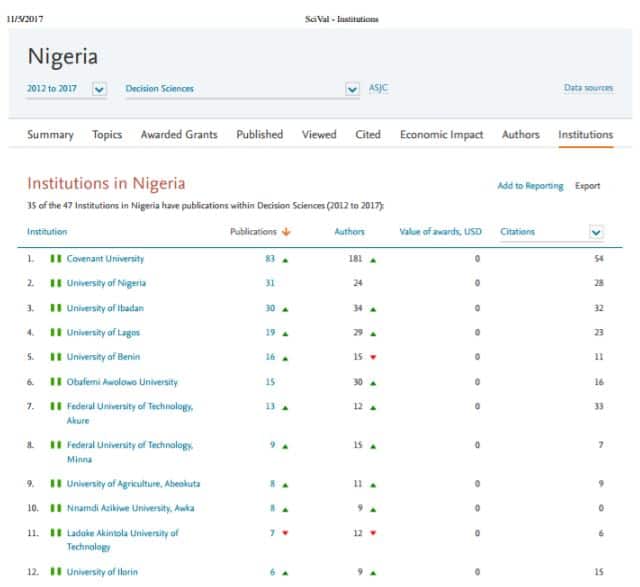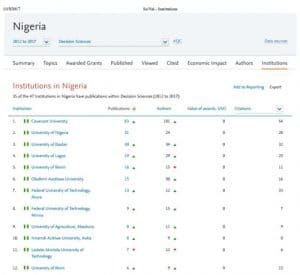 ii) On Elsevier, Covenant University has the highest number of internationally acceptable research publication respectively for Computer Science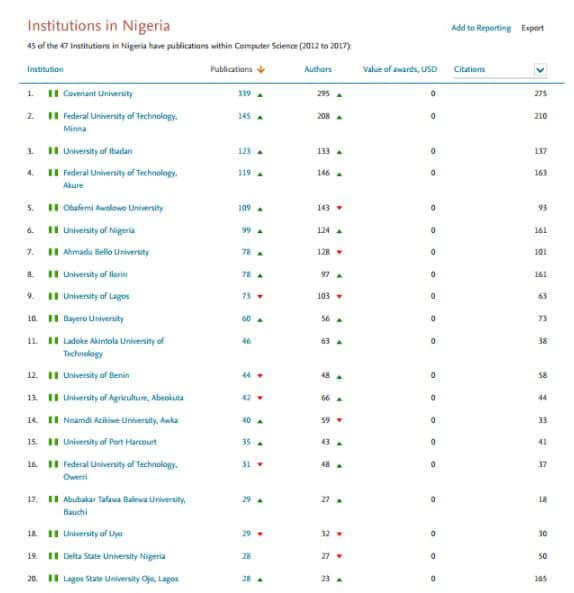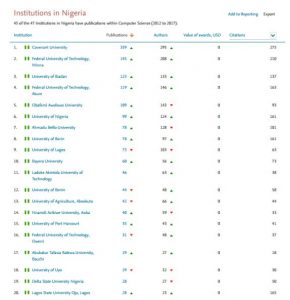 iii) Covenant shines at 2017 society of Chemical Engineers Students Project Design Competition. They won the third place prize, at their maiden appearance at the annual Students' Project Design Competition of the Nigerian Society of Chemical Engineers (NSChE)
iv) According to research conducted by Stutern in 2016, Covenant University has the 'most employable' graduate in all Nigerian universities, with an employability rate of 90 percent.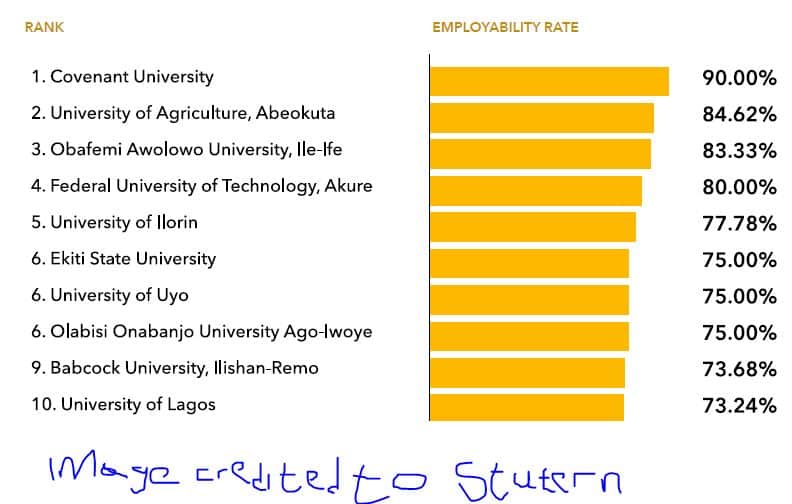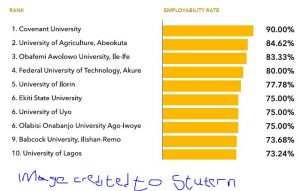 A close friend who works with Shell Nigeria confirms the above report to me some months ago. He said the number of graduates of Covenant University at KPMG was high when he first worked at KPMG for few years. "I thought it was only at KPMG that you find Covenant University graduates in good numbers not until I got to Shell Nigeria and it was still the same, they are taking charge", he said.
v) In 2013/2014 academic session, there was a scheme introduced by Federal Government, Presidential Special Scholarship Scheme for Innovation and Development (PRESSID). The scheme was for only First Class graduates from in Nigeria. Covenant University produced the highest number of First Class graduates that won the scholarship for three consecutive times. The last edition saw the University produced 11 First Class graduates among the 102 successful candidates for the 2015/2016 academic session of the programme.
Performance and achievement of Covenant University in global landscape
The University ranked Number One (1) globally in some research endeavors and rated among the top 10 in others, based on the latest computations by Elsevier SciVal, the world acclaimed ready-to-use solution that offers easy access to the research performance of 8,500 research institutions and 220 countries worldwide. The University was rated World Number One (1) in research endeavors such as (Wind Power, Wind and Turbine) and (Corrosion, Corrosion Inhibitors, Carbon Steel). And world Number Two (2) in (Trade, Remittance, Effect) and (Housing; Residential Satisfaction, Satisfaction).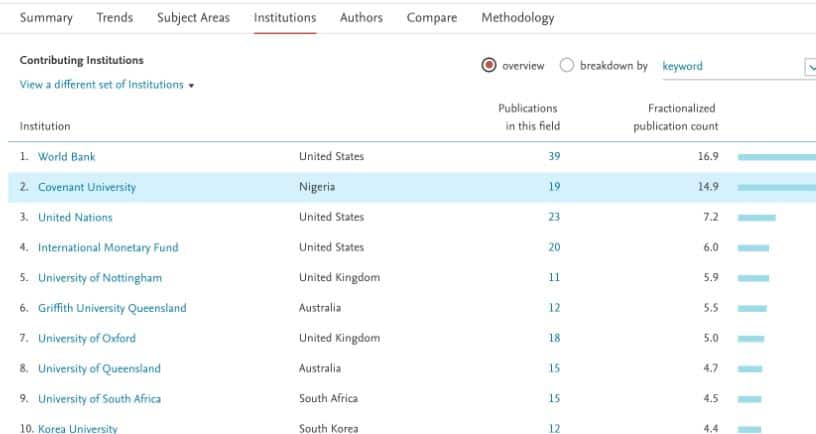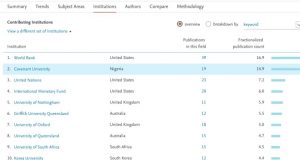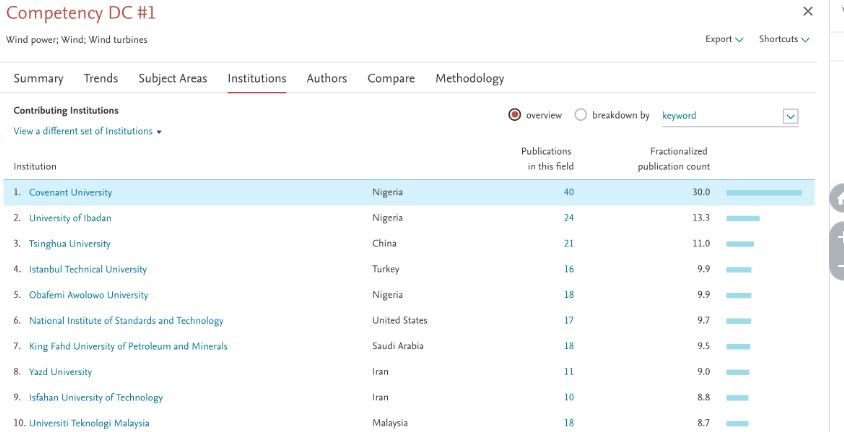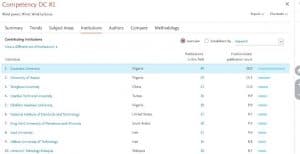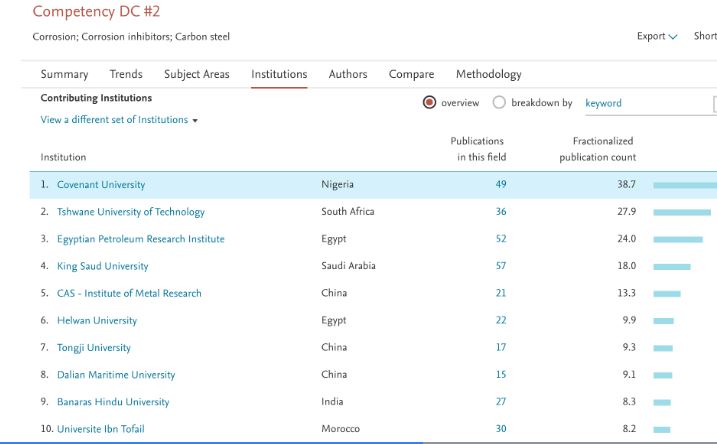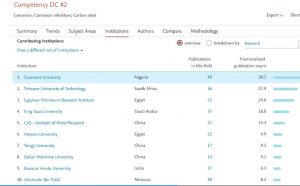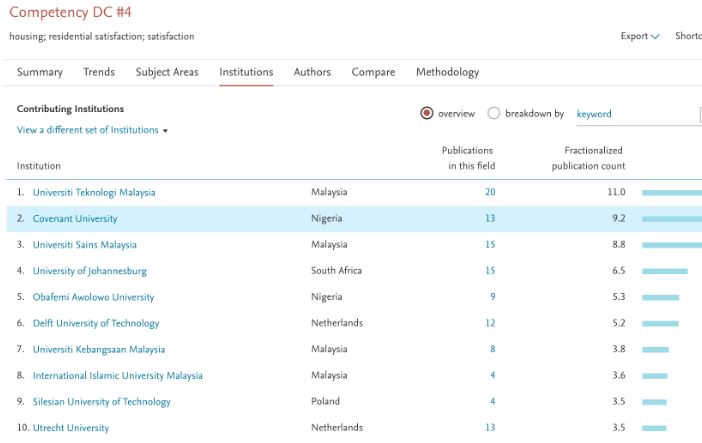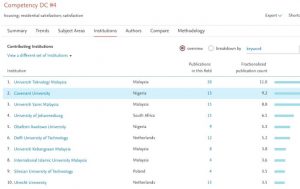 Finally, the university added a new element to its mission: to become one of the top 10 universities in the world by 2022.
Visit official website of Covenant University for any information on the school http://covenantuniversity.edu.ng/