Education
How To Enrol And Get National Identification Number (NIN)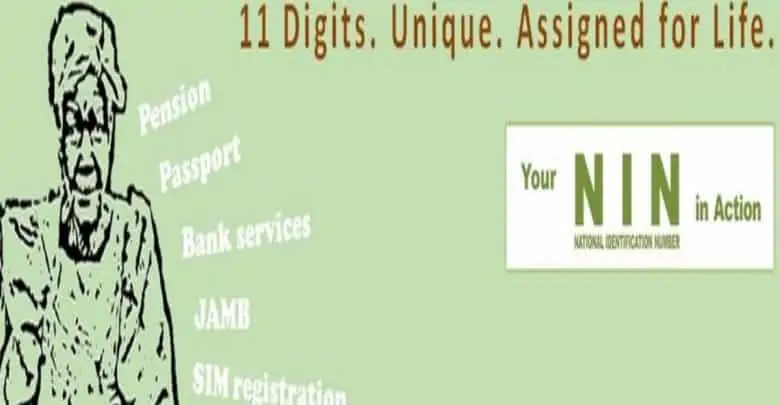 This article is for people who have not obtained their National Identification Number (NIN) especially candidates that will be registering for UTME. This identification number is a requirement for successful JAMB registration.
JAMB has made an official announcement that all candidates who will be registering for UTME must have NIN. The quoted words below were made by JAMB on the official tweeter page.
All Candidates wishing to take the 2022 UTME must have the National Identification Number (NIN). Prospective candidates are urged to visit the nearest @nimc_ng office for their capturing. The Board would ONLY register candidates with NIN.

JAMB is already working with NIMC. There would be only one capturing by @nimc_ng which JAMB would use for registration. JAMB will NOT be capturing again.

Schools can make arrangements for their students to be captured. This NIN is very important, not only for JAMB Registration but also for national security.



Read: Solution In Sending NIN To 55019
What is National Identification Number?
The National Identification Number (NIN) consists of 11 non- intelligible numbers randomly chosen and assigned to an individual after the completion of enrolment into the National Identity Database (NIDB). It is the NIN that helps to tie all records about a person in the database and is used to check the identity verified.
Once a NIN is assigned to an individual, it can never be reassigned, given or used by another person – that makes it unique in nature.
How do I enrol for NIN?
NIN Enrolment consists of the recording of an individual's demographic data and capture of the ten (10) fingerprints, head-to-shoulder facial picture and digital signature, which are all used to cross-check existing data in the National Identity Database to confirm that there is no previous entry of the same data.
Supporting Documents
Walk into the nearest NIMC Enrolment Centre with your BVN if you have one and any of the following required Original and Valid supporting documents:
Old National ID Card
Driver's License
Nigerian International passport
Certificate of Origin
Attestation letter from a prominent ruler in your community
Birth certificate
Declaration of age
Attestation letter from religious/traditional leader
NHIS ID card
Government staff ID card
Registered/recognized private organization staff ID card
School ID Card (private/public)
Tax Clearance certificate
Valid immigration documents
Step 1:
Fill up the pre-enrolment form online, download and print Pre Enrolment Slip
Fill the NIMC Pre Enrolment online form by visiting Pre Enrolment Portal
All the mandatory fields need to be completely filled with correct information.
Download and print your Pre Enrolment Slip
Step 2:
Submit Your Application
Walk into the nearest NIMC Registration Centre with any one of the following Original and Valid supporting documents.
At Enrolment Center you will be directed to a counter where our Enrolment Officer will verify the presence and compliance of all details of your application.
If your application is in order, Enrolment officer will guide you to proceed with the capture of biometrics (ten finger prints and facial image) and you will collect the Transaction ID Slip as an evidence of the transaction.
Note :
Applicants who cannot read nor write should be accompanied by a literate individual who can do the form filling for him/her.
Minor applicants should be accompanied by parents / guardians can do the form filling for them.
Minor applicants should only bring original and valid birth certificate and NIN slip of one of the Nigerian Parent / Guardian.
Step 3:
NIN issuance
The normal time frame for issuance of National Identification Number (NIN) Slip is 2 to 3 working days from the time the biometric details are captured at enrolment centers.
The issuance of NIN may take longer in certain cases due to validation of details at NIMC. VFS has no role to play to expedite for such cases.
The Transaction ID Slip is required to be stored carefully by applicant as it is required to be presented at the time of collection of NIN Slip indicating completion of enrolment
Finally, when you want to go and collect your NIN, a second slip called the National Identification Number (NIN) Slip is issued. The NIN Slip has your 11 Digit Number at the top left corner, second row.
After you have been issued your NIN and you mistakenly forgotten it, you can take the steps below to obtain it back
dial *346#
from the options displayed, select "NIN Retrieval", by typing in '1', if you are using the same phone number you enrolled with for your NIN
follow the steps displayed on your screen and provide the required inputs
note that using this service attracts a N20 fee deducted from your phone credit balance.