JAMB
Solution In Sending NIN To 55019 For JAMB Profile Code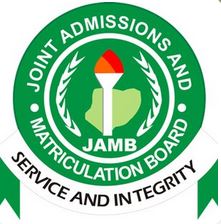 Since the commencement of this year JAMB registration, many candidates have had issues creating their JAMB Profile Code when sending their NIN to 55019.
I will be providing likely solutions to this issue that some candidates are facing while trying to generate the code.
The profile code simply means the code you need to generate your Profile and this is only unique for a candidate. You need to understand that without this code, you can't register for JAMB.
55019 Not Responding
There may be different reasons why you may be experiencing this USSD not working. It might be due to failure why sending the SMS, it might be insufficient airtime, it might be network problem, it might be a glitch from JAMB, it might be that your SIM is new, your phone number has not been linked with NIN, etc.
To resolve this issue
Try to have enough credit on your SIM (at least N100), although the service charge is N50
Ensure you have registered your SIM perhaps, your SIM is new
Ensure you have linked your SIM with NIN
Ensure the network of your service provider is strong in your area
Wait and try later if the glitch is from JAMB
Read: How to obtain National Identification Number (NIN)
Invalid Character
If after you sent NIN to 55019 and you get a message that reads invalid character found, this might be because you used a wrong format. To resolve this, ensure you use the right format [NIN 32456789011]. The spacing between you NIN and the 11 digits is just one and not a double spacing.
Passport Obtained From NIMC Is Invalid
This problem is from NIMC. Your image that was captured when during your NIN registration is not acceptable by JAMB and that is why you are getting such error. One of the things to do to resolve this is to go to the nearest NIMC office and complain. Also you can send your complaint to nimc-jamb2021@nimc.gov.ng for rectification.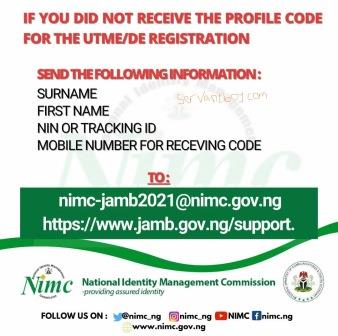 Lastly, JAMB has provided a means by which you can lodge at issue you are facing before or during registration. This is by creating JAMB Support Ticket. All issues will be responded to and resolved after you have created the ticket.