JAMB
How To Get Or Resend JAMB OTP Code For Lost SIM 2022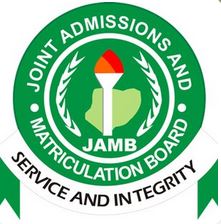 In this article, I will answer all your questions as regard the one-time password used to perform some key operation on JAMB portal. There are questions some of you want to know solutions to like How Can I Get JAMB OTP Code? Can JAMB OTP Be Sent To Email? For this reason, I have compiled a comprehensive answers below for all the questions.
Can I Change JAMB Phone Number?
No, you can't change your phone number. The number you used during registration will be what to use throughout your admission process. Even, JAMB didn't provide any means to perform such action. So if your reason to change your phone number is because you lost your SIM, go to any telecom branch near you to retrieve your phone number. I think this is the best solution for this case.
What is JAMB OTP?
The Joint Admissions and Matriculation Board (JAMB) introduced a new system of using OTP for the change of course or institution and even correction of data. This OTP is a One-time Password used to verify the identity of the person making the action on JAMB Portal.
It is a strong authentication, providing much better protection to your dashboard on JAMB which contains sensitive information. Like I said, It is mostly use whenever a candidate want to do a change of course or institution or even correction of data.
How To Resend The OTP When Have Not Received It
This method is for those you have the phone number they used during registration with them. Below are the steps you can do to get the password faster if you have waited for days without getting the OTP.
JAMB said they have sent you a one-time password to your number but you haven't received any message of such? Follow these steps to resend it.
Login to your JAMB efacility account with your username and password.
Select your year of exam in the menu.
Click on UTME Data Correction.
Click on the choice of institution/course correction button.
Then click on Resend OTP
Wait for some minutes and you will receive a message from JAMB indicating your full name and the One Time Password you will use on the portal.
Note: The OTP can be resent at a maximum number of 5 times after which you may need to contact JAMB support to help you resolve the issue.
Can JAMB Send OTP to Email?
This might be possible but it depends on the information you get from JAMB office near you.Here is how to receive JAMB OTP without a SIM card.
Go to the Nearest JAMB Office.
At the JAMB Office, give the official your JAMB Registration Number, Email and Phone Number. (DE/UTME)
The JAMB Official will instruct their system to RESEND the OTP through Email.
After then, check your email and print a copy of the email which contains the OTP.
Attach a copy of your PASSPORT to the printed Email and presents it to them.
The JAMB Official after confirming your information will proceed to complete the correction of data.
Please note that a copy of the printed email must be retained at the JAMB office.