JAMB
When Will JAMB Result 2022 Be Out For Candidates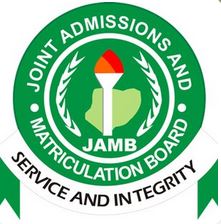 It is very usual of JAMB to release result 48 hours (2 days) after the exam has been written by candidates. This means if you write the exam on 20th April, expect your result on or before 22nd April 2022. So either you write the exam on Saturday, Monday, Tuesday, Wednesday, Thursday, Friday, always expect your result within 48 hours after you have sat for the CBT. This implies that JAMB result release period is in batches.
So many candidates are asking when their JAMB score will be out because they are eager to see what their score is and know their fate in securing their dream course and institution. Let me brief you a bit about the operation of the exam. After you have finished your CBT and clicked on submit, your work have been graded immediately and your score sent to JAMB database for further processing. It is at this point that your result gets delayed. Normally, you should see your JAMB result immediately but this is not so because the result has to be processed and check for any irregularities or malpractice.
So, after the board has done the necessary confirmation and processes, the result will now be out available as soon as possible for candidates to see it. The implication is that you shouldn't be panic as your score will be out soon. In addition, after your result is out, you can go ahead to check your JAMB result.
Please note that the results are being released gradually. If you check your results now and get a response like "No Result Yet" or "no record found send your email, name and NIN to NIMC/JAMB 2022" Do not panic, check back later to know if your result has been uploaded because JAMB results are usually released in batches or it may be due to network/system glitches.
Breakdown of JAMB Result 2022 Release Date
If you write the exam on Saturday, expect your result latest on Monday. For those that wrote it on Monday, expect on Wednesday; those that sat for the CBT on Tuesday, look forward to Thursday. Also those that sat for JAMB on Wednesday, Friday is the likely day for the result to be out. If yours is Thursday, expect it on Friday or Saturday.
In conclusion, your result will be out after 2 days that you sat for the exam provided you didn't engage in any malpractice or your JAMB centre hasn't be flagged for irregularities.
Finally, if you have checked your result, you can then go ahead to print your JAMB result slip.