JAMB
2 Ways To Check JAMB UTME Result 2020 Online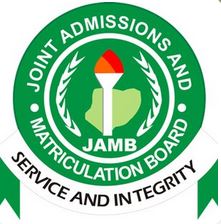 The latest news from Joint Admission and Matriculation Board is that 2020 JAMB result has been released. All candidates who participated in the 2020 UTME can proceed to check their result.
There are 2 ways you can access your score online and they are –
JAMB result with only their registration number on JAMB portal
JAMB result on Mobile Phone or through SMS.
The board gave some reasons why the results took some days before it was released. The board noted that during the screening of the results, fraudulent activities were being identified in the process like multiple registrations, impersonation and the likes. So they are fishing them out.
The JAMB portal will enables candidate to access their original result online without any stress and it is free.
How to Check JAMB Result on Mobile Phone
All you need to check your score are listed below:
JAMB registration number
Mobile Phone
Internet Data on your phone
Firstly, candidates can also check their UTME score via SMS, simply send RESULT, via SMS, to 55019 using the same number that was used for registration.
The result, would be replied as an SMS immediately after. N50 will be deducted from your balance.
Also, you can visit the Google play store and search for 'JAMB Mobile Services e-Facility' and download it, then install it on your phone and check your Result on the App.
You may like to read: Easy way to print UTME original result
How to Check UTME Result With Only Registration Number
In case you want to access your result through their homepage, then follow the steps below.
Kindly note that the JAMB portal is now available for checking your result. So you are can make use of their online portal or SMS to access your JAMB score.
Recommended: 2019 top 3 highest JAMB score
Also, to access the Computer based test score online from the e-facility portal of the examination body, candidates are advised to follow the steps below:
Visit the JAMB website http://jamb.org.ng/
Click on 'Check 2020 UTME Results'
Input your JAMB registration Number/e-Mail
Click 'Check My Results' to view your scores.
You can then print your result by clicking on 'Print Result'. Your laptop must be connected to a printer before you can do so.
If you want us to help you check your result, kindly drop your registration number in the comment box.
I wish you the best!
Related article: What you need to know about awaiting result