JAMB
JAMB 2020 Exam Date, Centers, And Other News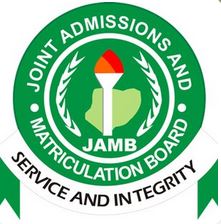 When JAMB 2020 will commence, when will jamb form be out for 2020, and when will JAMB Exam 2020 start? This is one question candidates who are writing 2020 UTME has been asking me.
In this piece, I will answer all questions related to JAMB 2020 and also give the latest JAMB News to my readers.
The sales of form commence on January 13th 2020 and expected to close February 17th 2020.
JAMB UTME Exam date for 2020 has been officially announced. The board proposed that the JAMB exam will start on March 14 and end on April 4, 2020, for the Unified Tertiary Matriculations Examination (UTME). For you to know your exam date, you will have to print your exam slip.
All candidates who have successfully registered for JAMB will be informed before the exam the time and venue when they will write their papers.
JAMB Form Closing Date 2020
Candidates should note that the deadline for sales of form for the Jamb 2020 will be announced, which is exactly six weeks after commencement of the sale of JAMB form.
It is imperative to note that JAMB can change this closing date. Just make sure that you stay updated on this page.
More News on JAMB 2020 Registration
Candidate can use the command UTMEPIN and DEPIN to retrieve 2020 UTME e-PIN after e-PIN purchase.
Candidate can register at any JAMB CBT Center with existing Profile (e-Mail, Telephone Number, Profile code) which cannot be changed.
Existing Profile or already used number cannot be transferred to another candidate.
NEW NUMBERS
New Numbers will follow the normal pattern of Registration as prescribed and advertised.
Candidates will be able to register as normal by sending their Surname, First name and Middle name to 55019
Candidates will be able to send CORRECT to 55019 in case of error before Registration
Candidates will be able to retrieve newly generated Profile Code by using RESEND.
Candidates will be able to Purchase e-PIN from any accredited outlet using newly generated Profile code as usual.
Candidates will be able to use UTMEPIN and DEPIN after purchase of e-PIN to retrieve lost e-PIN
In order to verify your profile code or payment, kindly visit https://www.jamb.org.ng/eFacility/CandPay/InitPay. This page will help you to procure your PIN or retrieve your PIN if it has lost.
Novel to Read for Jamb 2020
The recommended Novels for Jamb exam 2020 is "SWEET SIXTEEN" for UTME candidates and "The Last Days at Forcados High School" for Direct Entry Candidates. The amount payable to obtain the reading text is Five Hundred Naira (₦500).
JAMB Exam Date, Centres, and Printing of Slip
JAMB will send an e-mail to all candidates who have dully registered for the exam to inform them of their various centers. Other necessary information is contained in the slip which they will send to your e-mail address. It is important to keep checking your inbox and spam folder before the UTME commences.
Amongst other things that will be in your JAMB slip is Examination date and time, JAMB center, subject combination, registration number. Click here to know how to check your JAMB exam centre.
JAMB Exam Secret
There are certain things you need to know before you write 2020 UTME. This secret will help you to pass JAMB exam excellently. I have put some articles in place that will help you to have your desired score in JAMB.
Recommended: How to score high in JAMB
JAMB Examination Result
The way the board releases candidates result changed in 2018. Initially, the JAMB result comes out within 24hrs of writing the exam, but now candidates will have to wait for 2-3 days before they can access their score.
Lastly, after you have to access your result, you will have to wait for JAMB to release the cut-off mark for 2020/2021 admission year.