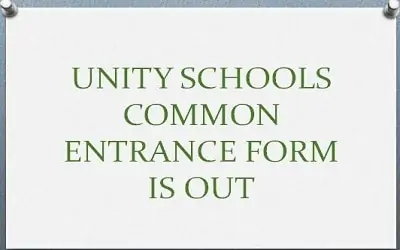 This is to inform all parents and guardians that National Common Entrance Examination (NCEE) registration form for admission into JSS 1 of Federal Unity Colleges for 2023/2024 is now open.
The NCEE Registration portal has opened in Monday 30th January, 2023 and will end on to Saturday 29th April, 2023
All registration will be done online and thence portal will be closed on 8.00 am 29th April 2023.
Read: Click here to view the NCEE Timetable
The registration fees is for unity colleges registration form is N4,500 and perhaps you made a mistake in your name while registering, the fee for correction of Name is N2,500.
Eligibility for NCEE Admission

All final year pupils of primary schools in Nigeria who shall not be less than 10 years by the end of September 2023 are eligible to take the exam.
Read: How to prepare your child for entrance exam
How to Register For Unity Schools NCEE
In order to register candidate(s) for NCEE, Parents/ Guardians must:

Visit neco.gov.ng/ncee
Create an online account using phone number and email address
Activate the account from your email
Make payment into the NECO TSA using the following payment options:

CARD
BANK BRANCH
USSD
INTERNET BANKING
WALLET

Enter the candidate's bio-data and upload his/her passport size photograph
Print photo card.
Candidates are to choose any three (3) of the following Federal Unity Colleges as First (1st), Second (2nd) and Third (3rd) choices i.e. one (1) school each from any three (3) geopolitical zones.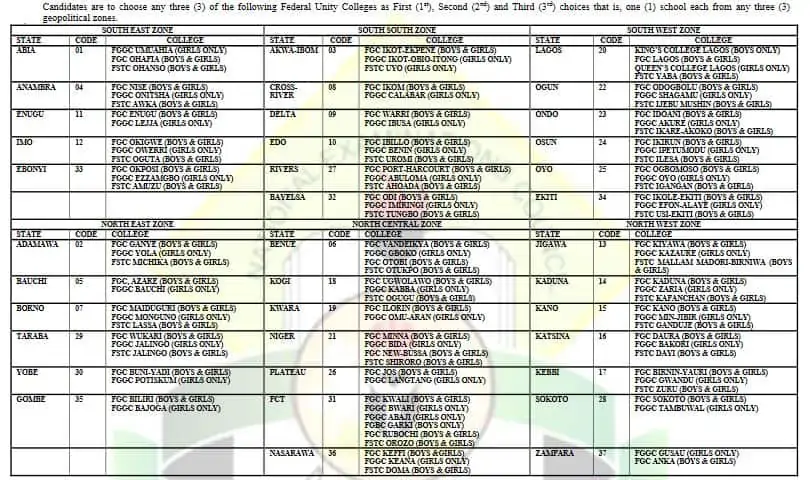 Note:
Change of Name, Date of Birth and/or State of Origin will not be entertained after registering a candidate online.
Qualified candidates that chose oversubscribed Colleges are liable to be placed at any available alternative College, according to the carrying capacities of the Federal Unity Colleges.
National Common Entrance Examination Format
PAPER I
Part A – Mathematics and General Science
Part B – Quantitative and Vocational Aptitude
PAPER II
Part A – English and Social Studies
Part B – Verbal Aptitude