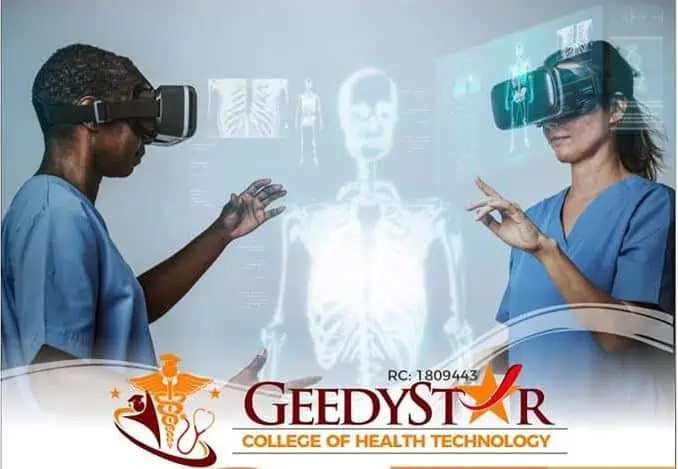 GeedyStar College Of Health Technology (GSCOHT) Osogbo is accepting applications from suitably qualified candidates into the courses listed below for admission into Diploma and Certificate programme of the school for 2023/2024 academic session.
GeedyStar College Of Health Technology Courses
Anaesthesia Technician
Plaster Technician
Community Health
Health Technichian
Public Health Assistant
Public Health Technichian
Public Health Technology
Environmental Science and Hygiene
Environmental Health
Health Assistant Medical
Pediatric Technician
GeedyStar College Of Health Technology Admission Requirements
Applicants must have credit passes in English Language, Mathematics, Chemistry, Physics, and Biology.
How To Apply For Admission Into GeedyStar College Of Health Technology
Applications are accepted at any time, but you will only be able to begin your training on specific start dates.
To apply, visit www.geedystar.com.ng/registration-form/. Be sure to contact our admission advisor by calling or WhatsApp on; +2347061703877, geedystarcollege@gmail.com, admin@geedystar.com.ng
The deadline for the submission of the application form has not been specified by the school. However, applicants should apply and submit on time.
Read: List of school of health form on sale