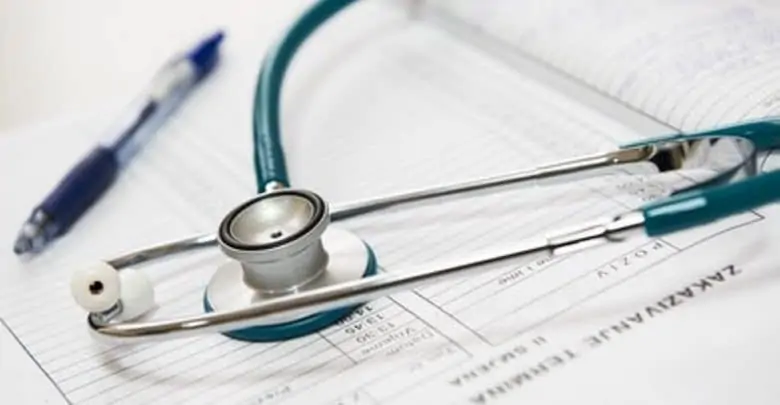 In an effort to give my readers the best, I consulted a medical student, Onyia, Adrian Chinaza , to pen down the life of a medical student in Nigeria Universities. Below is what she has to say.
Just like our faces differ, every medical student's account of their journey through medical school differs as well. Those still in the process and doctors alike have a story to tell.
To some, it is an unending series of struggle battling through tests and exams, while some have it as an almost smooth journey which affords them opportunities to get involved in other areas of life apart from academics. However, these are the two extreme cases with people falling into various intermediate groups in between.
Well, I guess a lot of people can relate to the former of this category or maybe tending towards that group, because of the bulk of information one is expected to read and recall for every test or exam, or while clerking a patient in the hospital so as to get a diagnosis before you meet with a consultant at ward rounds.
Medical school in Nigeria has a different form of struggle, one particularly peculiar to it. Like the popular saying goes, "Gold is refined by fire! ", aptly applies here.
Read: How to be a successful medical student
The refining here begins from the screening process conducted by the Joint Admissions and Matriculations Board (JAMB) and the university's admissions department. Thousands of students apply every year to study this course but only a few are admitted, the few selected best.
The first year, Pre-Med class offers courses on the basic science subjects – Chemistry, Biology and Physics, to augment on what was previously learnt from Secondary school education (Ordinary level). There are also additional courses like the General Studies Programs- Use of English, Use of Library, Peace and Conflict Studies, Nigerian People and Culture, Logic and Philosophy etc (these are subject to the particular university's curriculum).
I believe these programs are put in place to help the students gain a vast array of information consequent of having a university degree.
The Preclinical classes, the 2nd and 3rd years, is the red-eyed monster of medical school. When after a period of 9 or 18 months (still subject to the school in question, some have a 9 months plan while others 18 months), the students sit for their First professional examination. This is the point where a lot of people fail out of Medical school.
They are tested on what they have learnt in Anatomy, Physiology and Biochemistry, the foundations on which Medicine can be understood.
Anatomy is the study of the human body structures, Physiology is the study of the way the human body functions while Biochemistry is the study of chemical processes going on in the body.
These are the basic medical courses, on which the bedrock can be set. If one's knowledge of these are unstable, then a lot of things will go wrong in future practices.
As demanding as Medicine and Surgery is, it will require a lot from you, among which are: consistency, endurance, determination, persistence and understanding. I guess this is what distinguishes it from other courses.
It will test your ability to keep going even after a long and hectic day, your ability to study at night consistently and to forfeit sleep, the discipline to make a routine or schedule and keep to it every day, sacrificing holidays just to be in school to study etc, it's an unending list.
Most importantly, it affords you an opportunity to know how your body functions. A senior colleague used to tell us that the one commandment of Medical school is "Man know thyself! ".
This means that you have to know the time you assimilate better in a day, forms in which information sticks better, study techniques to improve on, how your brain works on a personal level etc- in order to achieve optimum results.
Personally, I make use of medical videos on YouTube to understand topics I find difficult or to augment on what I already know, and it really helps. Also, study groups for group discussions is another efficient way to go about studying.
The clinical classes, the 4th, 5th and 6th years introduces you to Medicine properly, as a skill and as an art.
The 2nd Professional examination, taken after 4th year, will test your knowledge of Pathology and Pharmacology.
Pathology is the study of diseases, their cause, course and effects. While Pharmacology is the study of drugs and how they can be used in order to treat diseases.
This is necessary, because as a doctor you have to be vast in your knowledge of diseases and how to treat them, so as to give the expected care to a sick person.
The 3rd professional examination taken after 5th year, tests your knowledge of Obstetrics and Gynecology and Pediatrics.
The last series of examination you'll take in Medical school, the 4th Professional exam tests you on Medicine, Surgery and Community Medicine. After which the MBBS (Bachelor of Medicine, Bachelor of Surgery) is awarded to the individual.
Studying Medicine and Surgery is a very different ball game,something different from what we used to have in secondary school. Someone described it as a different form of lifestyle, another; a humbling encounter, one which many secondary school geniuses have been humbled by.
Personally, I think the challenge therein lies in how to find and create a balance between school work and other non-academic activities, so you don't miss out on both sides. No one wants to be that doctor that is bereft of knowledge and doesn't know how to treat his patient or like another that knows only medically related things and nothing else outside their scope.
The system here in Nigeria is very demanding and most times this balance seems like a herculean task.
In conclusion, medical school is a bitter-sweet experience, filled with a lot of fascinating moments, from the day you get to see a cadaver to the day you touch a human heart, brain and any of those human organs you read about from textbooks, to the day you get to witness your very first surgery, to when you get to see a birth delivery process. It only but keeps you in awe of how infinite God's wisdom is and how privileged a doctor is to participate in God's divine work of creation.
I guess the onus to find this balance lies on each of us. And I hope I have been able to take you through the Journey of the life of a medical student in Nigeria.
About the Author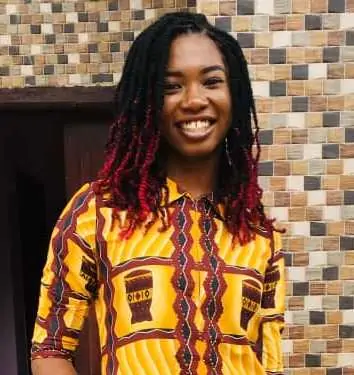 Onyia, Adrian Chinaza
400 level, Medicine and Surgery
University of Nigeria Enugu Campus.
She also contributed in the piece,Top Secrets On How To Score High in JAMB CBT