Education
Top 10 Most Preferred Universities In Nigeria 2021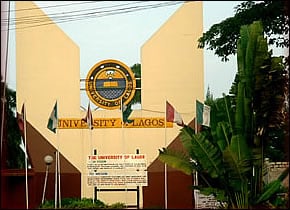 The number of Universities, Polytechnics, and Colleges in Nigeria increases as the year goes by. Presently there are 40 Federal Universities, 44 State Universities, at least 69 Private Universities, 28 Federal Polytechnics, 41 State Polytechnics, 42 Private Polytechnics, etc.
Out of the number of institutions we have in Nigeria, there are eleven preferred Universities that stand out and are sort after by candidates when making their choice of institution in Nigeria. This has been confirmed by the yearly statement released by JAMB a day prior to when the UTME result is released.
From 2021 Jamb statistics which was published in Punch Newspaper "11 institutions stood out.
Note: Covenant University is one of the top choice university by the 5 out of the top 10 best candidate in 2021 JAMB UTME. According to the details as released by the JAMB registrar, have it that five of the best candidates chose to attend Covenant University, Ota, Ogun State.
Most Prefered Universities in Nigeria
University of Ilorin topping the list with 78,466 candidates
University of Lagos came second with 59, 190 candidates
Nnamdi Azikiwe University, Awka with 82,148
University of Benin came fourth with 49,763 candidates
The University of Nigeria, Nsukka, UNN – 47, 239
Federal University Oye-Ekiti – 45,920
Ahmadu Bello University, ABU – 44,509
Bayero University – 44,352
Nnamdi Azikwe University – 43,542
Obafemi Awolowo University – 42,614
University of Jos – 38,309
This list above should give candidates who want to write UTME clue on the preferred Universities which are on high demand by candidates. This will help you to make informed decision when filling choice of institution during JAMB registration.