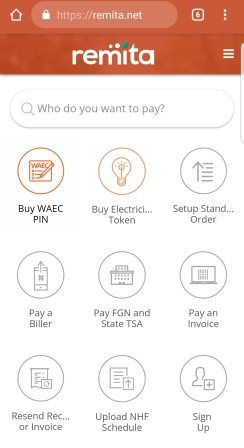 A question was asked on social media about WAEC scratch card and the question was "can one get WAEC scratch card online?" The answer is yes.
It is now easy for all candidates who want to check their WAEC result to get WAEC PIN online.
You don't need to stress yourself looking for 'scratch card' up and down. Buy your WAEC PIN from the comfort of your mobile phone by visiting http://www.remita.net or simply download #RemitaApp from http://www.remita.net/mobileapp. The e-pin on remita is two thousand naira only (N2000).
How to Buy the WAEC Scratch Card Online
Log on to remita.net to buy the WAEC PIN (You can download the mobile app)
Click on "BUY WAEC PIN"
On "NAME OF SERVICE" select "WAEC RESULT CHECKER PIN"
Fill in the other details required in the space provided
Tick the box near "I am not a robot"
Click on "Submit" to have access to your WAEC PIN to check your result