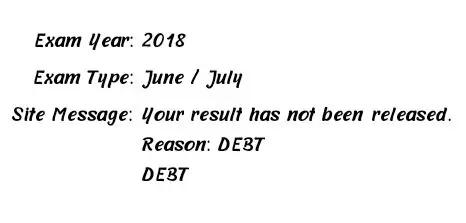 According to WAEC Head of Nigeria National Office, Mr Patrick Areghan, revealed that 365,564 candidates representing 22.83% of the total number of candidates that sat the examinations were Withheld.
The further explained that the number was 11.74% higher than the 10.9% recorded in WASSCE for the school candidates, 2021.
Few of the major reason why WAEC withheld result are because the examination body discovered some irregularities during the exam; some are due to errors traceable to the candidates during registration, and state government owes either WAEC for their candidates' registration fees.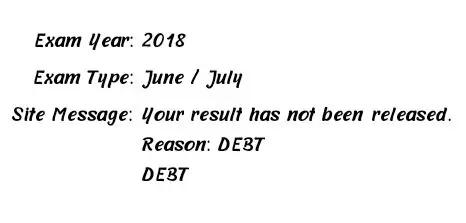 When Will WAEC Release Withheld Results
If your result were withheld due to irregularities during the exam (examination malpractice), it is likely that the result may not be released. What usually happens is that the examiner that marked all the scripts in your exam center discovered some irregularities and minute on the center.  The exam body will try to recheck, and after a thorough investigation the result will be withheld or canceled.
However, if you have a withheld result due to an error in the course of registration or debt, the result will be released as soon as the state government pays the outstanding fees or the examination body has resolved the technical issues. It means that the exam body will release withheld results if the reason is not due to malpractice.
So I will advise candidates who are yet to sit for SSCE to beware of the kind of centers that are known for irregularities and any act that may send a wrong signal to the examination body. You may have a withheld result if you are caught cheating during the exam or disobeying the code of conduct of the body.
Finally, no examination board takes delight in canceling results if you play by their rules. And if the reason is not grave, you will have your result back.
I hope this article is of help to you. If you have any question, kindly drop a comment below and we will be glad to respond.
Read Also: Click here to check WAEC result again