Education
8 Reasons Why I Prefer Private Schools To Public Schools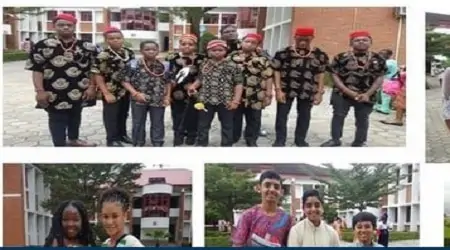 Public schools are schools funded by either the federal government or the state government while private schools are schools funded by an individual or a group of people.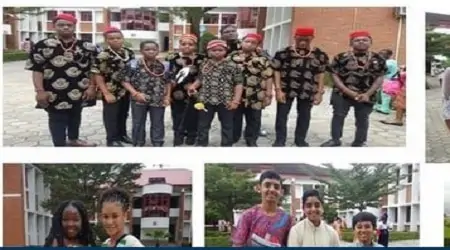 The lack of commitment to education shown from the amount being allocated for education has been the major reason for the collapse of public schools in Nigeria. And also the poor handling of public schools by government and teachers is what makes public schools be in such backward state. Although, private schools have their own shortcomings I still prefer private to public schools.
Listed below are the points to support my preference
(i) In private schools, the matriculation rate to college is high. Minority students who attend a private high school are more likely to attend college than minority students who attend public schools
(ii) They are safer than public school because of the high rate of violence in public schools
(iii) Private schools students are more competitive than public schools students. This fact is ascertained by the record of students that feature in cowbellpedia and other competitions in Nigeria. And the probability that a student from a private school will win a competition is higher than that of a public school. The reason is simply the quality of education received in private schools.
(iv) Statistics have shown that the best schools in WAEC are mostly private high school i.e. students from private high schools do outshine students from the public high school
Top 15 best schools in Nigeria according to WAEC
Atlantic Hall, Poka-Epe, Lagos
Kings' College, Lagos
Loyola Jesuit College, Gidan Mangoro, Karu-Karshi Road, Abuja
Grange Schools, Ikeja, Lagos Sate
Christ The King College, Onitsha
Vivian Fowler Memorial College, Chief T. A. Doherty Layout, Oregun, Ikeja in Lagos
Day Waterman College, Ikoyi, Lagos
Lekki British International school Victoria Arobieke Street, off Admiralty Way, Lekki Phase 1, Lagos. Lekki British International School
Lumen Christi International High School, Uromi, Edo State
Corona Secondary School, Agbara, Ogun State
Olashore International High School, Iloko Ijesha, Oshun State
St Gregory's College, Ikoyi, Lagos
Avicenna School, Lagos
British International school Landbridge Avenue, Oniru Private Estate, Victoria Island, Lagos State
GREENSPRINGS School, Lagos 32, Olatunde Ayoola Avenue, Anthony, Lagos
(v) Students in private schools have high self-esteem and self-confident
(vi) Private schools provide a conducive environment for learning for their students
(vii) They give you value for your money
(viii) The level of exposure of students in a private school is high when compared to a public school
What characterized Public schools in Nigeria
Public schools in Nigeria are cheap and that makes them affordable
They have certified teachers
They are poorly funded by the government
The standard of education in public schools has fallen
They are characterized by an incessant strike by staffs
Nonchalant attitude towards work by teachers
What characterized Private Schools in Nigeria
They are self-funded and self-sustaining
The standard and quality of education in private schools is high
Nothing like strike
They expose their students to different kinds of opportunity that can better their lives.
Some of them are after money to gain and not the knowledge to impact
They are not really keen whether their teachers are certified or not
Most private Schools exploit their teachers. This is so in Nigeria due to the high rate of unemployment
They are likely prone to an administrative problem if not well organized
The cost of running Private schools is high so this makes the tuition to be high. For this reason, some parents see the schools as unaffordable.
Some private schools are not fully accredited by the government
Recommended: Top causes of poor academic performance among students