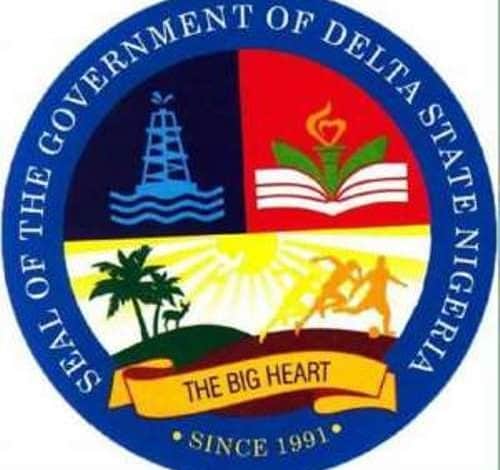 The Delta State Bursary award application form for 2020/2021 is out for all indigenes of the state who are students from approved Universities, Polytechnics, and Colleges of Education.
The Delta State Bursary and Scholarship Board has opened the site for online bursary registration of students for the State Government's 2020/2021 Students' Special Assistance Scheme (SSAS) on Monday 1st April 2021.
To check whether your school is approved, login to the bursary portal and look at the top bar menu and clicked on "Approved Schools".
Application deadline: Friday 30th April 2021.
Eligibility Criteria
Be of Delta State Origin;
All applicant above 18 years of age MUST have registered with National Identification Management Commission (NIMC);
All applicant below 18 years of age MUST submit JAMB registration number;
Be a Registered full time student only of any Public Tertiary Institutions;
(Diploma, Masters and PhD Students are not eligible);
Either be in Second year or above (200 to 500 level) in the Universities or
Be in ND II, HND I and HND II in the Polytechnics / Monotechnics;
Be in 200 level and above for all Higher Institution.
Only approved public and private owned schools (University, Polytechnics and College of Educations) are Eligible to apply.
Have a CGPA of 2.20 and above in the previous academic year's examination.
How to apply for Delta State Bursary
Applicants are to click on the http://www.dsbsb.dl.gov.ng/bursary/registration link to commence registration.
Applicants are to fill the Fresh Application Form and submit online.
Online processing fee of N800 will charged using debit cards.
Once the Payment is successful, Login to your profile page to complete your details by providing your Bank details and your Academics details.
Download and Print your Online Acknowledgement Card after successful payment for verification, It is extremely important that you retain your acknowledgement Card after sending scan copy to: 2019bursary@dsbsb.dl.gov.ng i.e. Printed and signed copy of your acknowledgement card should be email to: 2019bursary@dsbsb.dl.gov.ng to complete your bursary registration
Multiple applications will be disqualify. Do you NOT apply more than once.
Approved Public and Private Owned Schools (University, Polytechnics and College of Educations) are Eligible to apply.
Recommended: 15 Undergraduate Scholarshipsin Nigeria
Important Note:
Existing applicants should Login with their existing applicant ID and password
Update your session and CGPA as multiple applications will attract automatic disqualification
Tips For Keeping Your Transactions Safe From Fraud
Never reveal any of your personal or financial information (PINs, Passwords, Card Numbers, and Security Questions etc.) in an email, text, and person or over the phone.
Always pay attention to a website. Hover over any links to see where they lead. Rather than click on suspicious links.