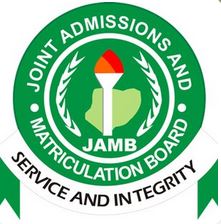 Candidates writing physics in JAMB need to have JAMB syllabus for physics for them to know the topics they need to read. And for this reason, I have decided to list the expected topics in physics and their sub topics in physics that are required for candidates writing phyiscs in JAMB to read.
You can also download JAMB syllabus for physics pdf here Physics Syllabus.
I have also made an E-book for all candidates writing physics in JAMB. Click here Preparatory Physics Guide to read about the book and how to buy the book. The name of the book is Preparatory Physics Guide.
Subject Topics/ Sub Topics (JAMB Syllabus For Physics)
Capacitors
Change of state
Characteristics of sound waves
Conduction of electricity through gases
Conduction of electricity through liquids
Current electricity
Dams and energy production
Dispersion of light and colours
Eddy current
Elasticity
Electric cells
Electrical energy and power
Electromagnetic induction
Electromagnetic spectrum
Electrostatics
Elementary modern physics
Energy and society
Centre of gravity and stability
Conditions for equilibrium of rigid bodies under the action of parallel and non-parallel
Equilibrium of particles
Principles of moments
Force on a current-carrying conductor in a magnetic field
Friction
Gas laws
Gravitational field
Heat transfer
Inductance
Introductory to electronics
Propagation of light
Source of light
Liquids at rest
Magnets and magnetic fields
Derived physical quantities and their units
Dimensions
Fundamental physical quantities
Length, area and volume
Limitations of experimental measurements
Mass
Measurement, position, distance and displacement
Time
Linear motion
Motion
Motion in a circle
Newton's laws of motion
Projectiles
Simple harmonic motion (S.H.M.)
Nuclear energy
Optical instruments
Atmospheric pressure
Pressure in liquids
Propagation of sound waves
Quantity of heat
Reflection of light at plane and curved surfaces
Glass prism
Refraction of light through a plane and curved surfaces
Scalars and vectors
Simple a.c. circuits
Simple machines
Solar energy
Kinetic theory
Molecular nature of matter
Temperature and its measurement
Thermal expansion (liquid and solid)
Vapours
Characteristics/properties
Classification
Production and propagation
Work, energy and power