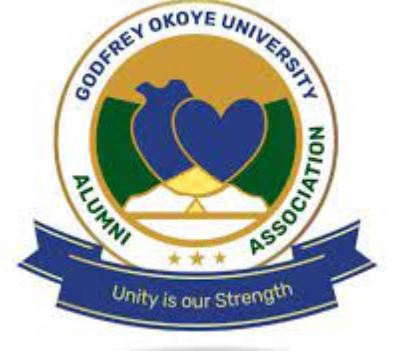 In this article, you will know the list of courses offered at Godfrey Okoye University, the admission requirements, and cut off mark. This institution is a private university owned by Catholic in Enugu, South East Nigeria.
The school dedicates itself to imparting quality education aimed at inculcating in students strong personalities that will ensure the promotion of religious, cultural, and epistemological dialogue.
Godfrey Okoye University Courses
The National Universities Commission (NUC) approved the following programmes for Godfrey Okoye University:
Physics with Industrial Physics
Physics with Geophysics
Law
Geology and Mining
Geography and Environmental Management
Applied Biology
Biochemistry
Mass Communication
Biotechnology
Computer Science
Political Science
International Relations
Accounting
B.Sc. Ed. Biology Education
B.Sc. Ed. Chemistry Education
B.Sc. Ed. Computer Science Education
B.Sc. Ed. Mathematics Education
B.Sc. Ed. Physics Education
B.Sc. Ed. Economics Education
B.Sc. Ed. Political Science Education
B.A. Ed. Social Studies Education
B.A. Ed. English & Literary Studies Education
B.Ed. Business Education
Godfrey Okoye University Basic Requirements for Full Admission
O'Level Result: 5 credits in the required subjects of the chosen course of study, including English and Mathematics.
Minimum JAMB score: Faculty of Law (220); Other Faculties (160)
Candidates who did not choose Godfrey Okoye University as their first choice university should do CHANGE OF INSTITUTION to make Godfrey Okoye their first choice university.
Possession of JAMB Admission Letter completes the admission process
Godfrey Okoye University Cut Off Mark
Admission into the university is in progress. Our cut-off point is 160 for all courses except law, which is 220.
Although, the Joint Admissions and Matriculation Board, (JAMB), after a meeting with heads of tertiary institutions in the country, has pegged the cut-off mark for admissions in the 2022/2023 academic session at 140 for universities, 100 for polytechnics and 100 for colleges of education.
So for any candidate to be qualified for admission into Godfrey Okoye University, he/she must have scored minimum of 160 in JAMB UTME for all courses except law which is 220.