JAMB
JAMB Admission Status And School 2023/2024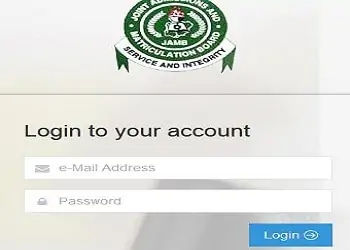 It is now time to know your school and JAMB admission status or list for 2023/2024 academic session. This will enable you to know whether you have been offered provisional admission or not into the school of your choice.
Jamb portal for admission status checking is always opened after JAMB cut off mark has been released officially by Joint Admission and Matriculation Board and Post-UTME screening exercise has been conducted by different institutions in Nigeria.
JAMB is now operating a centralized admission status checking portal called JAMB CAPS. This will enable candidates to accept or reject the admission they are given by the Institutions.
All the candidates both UTME and Direct Entry who applied for admission into their school of choice, and participated in the Post UTME Screening exercise are advice to check their admission status on Jamb portal.
How to Check JAMB Admission Status

Two ways have been listed to enable you to check your JAMB admission status
First way
Login to https://jamb.gov.ng/Efacility/ preferably using a PC or chrome browser on mobile.
Locate "Check admission status" and click on it
Login with the credentials (email and password) you created your jamb account with.
After successfully login, you'll see CAPS option in the Jamb menu. Click on it and you'll be taken to the CAPS page.
Alternatively, scroll to check DE/UTME admission status while you are logged in to your Jamb profile.
If the page only shows 'welcome', do not be discouraged. Just click on options on your mobile's browser and change the view of the page to 'desktop view'. This is why it's preferably to use a Computer.
You'll see some options listed at the left-hand side, Click on 'Admission Status'.
It'll then bring your details. (If you've been admitted, you can either 'Accept admission' or 'Reject admission')
Second way
1. Visit Jamb admission status checker using https://jamb.gov.ng/
2. Click on "create e-Facility Account/Log in" see the image below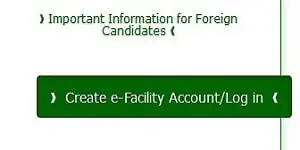 4. Make sure you still recollect the email and password you used to create Jamb account earlier.
5. Login to your Jamb profile with your username and password.
6. If have successfully login, your Jamb candidates dashboard (Home)/portal will appear.
7. Scroll down to where you will see check admission status.
8. Click on Check Admission Status Menu.
You may be required to enter your examination year and Jamb registration number, else, your admission status for the current year will appear.
9. Peradvanture you are admitted, proceed to print your Jamb admission letter.
10. If it says No admission given yet, check back again as JAMB CAPS portal are uploaded in batches as each university will send the admission list to Joint Admission and Matriculation Board.
How to Check School Admission Status
Some schools do release the admission list on the portal after it has been uploaded on JAMB CAPS portal. The steps below are what you will take to know whether your school has offered you admission.
Visit your school website
Input your post utme details where necessary
Your status will come up whether admitted or not
However, some schools do put the admission list in pdf for you to download and check your status on their homepage.
Related Article: Updates on JAMB CAPS training
I hope we have given you the guide on how to know your school and JAMB admission status or list through this article.